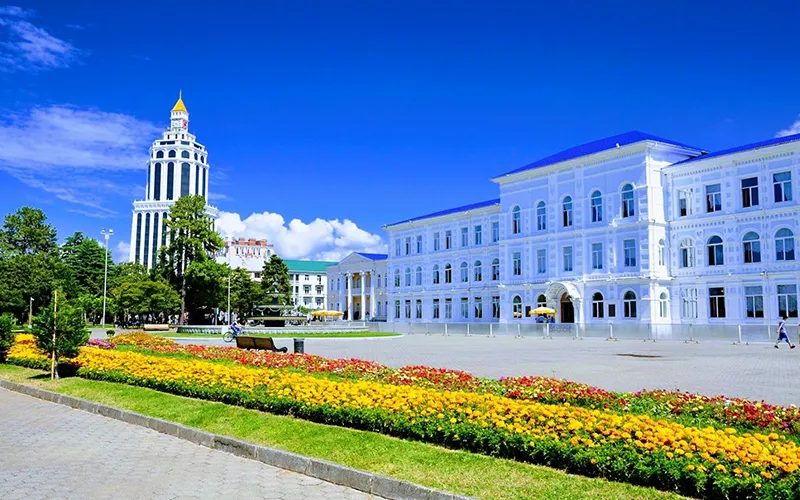 Batumi Shota Rustaveli State University
ABOUT UNIVERSITY
Batumi Shota Rustaveli State University is located in Batumi, capital of the Autonomous Republic of Adjara. Georgia. This University was founded on the basis of Batumi Pedagogical Institute and with the advent of time courses in masters and bachelors were started.
At present, there are around 6,000 students pursuing various courses in Bachelor, Master and Doctoral programs from this University. The university is recognized by MCI, WHO, UNESCO etc. Modern teachings methodologies includes online learning which is widely used here.
Batumi Shota Rustaveli State University has maintained close partnership relations with the leading higher educational institutions within and outside the country. BSRSU is one of the most desirable hosts for organizing the international scientific conferences and symposia held in various fields of science. The academic and scientific faculty of the university actively participate in scientific conferences and exchange programs in different universities around the world.
Department of Chemistry
Department of Dentistry
Department of Basic Medicine
Department of Biology
Department of Clinical Surgery
Department of Clinical Therapy
Department of Geography
Department of Pharmaceutical Sciences
Batumi Shota Rustaveli State University provides a friendly and healthy environment to the students. The campus is fulfilled with all the basic need and facilities. The university provides scholarship programs to the students depending upon their academic record. The campus of the university has well-equipped hostels with all the facilities like hot water supply, heating, air conditioning, internet access, laundry etc.
The food available in the college canteen is very hygienic and healthy. The university campus has a big library where students can easily access the reading material and their academic books. The campus has many other activity centres like gym, swimming pool, sports complex etc. The security system of the university is very good with 24*7 security guards.