Rus Education
Education System in Russia
Overview
Russia is an incredibly diverse and multicultural country, and the number of international students is increasing every year. It is the kindness, gentleness and helpful nature of the Russians that make Russian universities a top choice for students. Additionally, short-term Russian language courses and preparatory departments can help you adjust to life in Russia.
The Russian educational system has a great reputation both domestically and internationally, making studying in Russia a prestigious and beneficial experience. Global university rankings cite them as among the leading universities in areas such as Physics, Engineering, Medicine, and Social Sciences. As part of its ambitious higher education agenda, the Russian government has emphasized quality and international standing.
The Russian Federation is an enormous country where you can meet plenty of local and international students who have realized their dreams in science and research. Depending on what you want to study, you can choose from a large list of universities. With a chosen speciality, you can get all the skills and knowledge you need.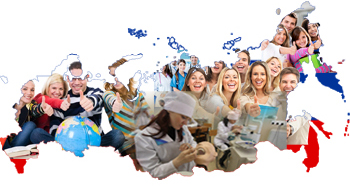 Higher Education System In Russia
Russian education is one of the most advanced and developed systems in the world. Accreditation and licensing of higher education institutions are under the jurisdiction of the Ministry of Education of the Russian Federation. This ministry is also in charge of the development and maintenance of State Educational Standards. Only accredited higher education institutions can award state diplomas and degrees.
The system of higher education in Russia is similar to that in central Europe, with a few key differences. The system is broken down into four main sections: primary, secondary, higher, and postgraduate education.  The country has as many as 776 higher education institutions in 82 regions, and choosing Russia as a study abroad destination will allow you to find the right degree program.
3 kinds of higher education institutions in Russia
Universities

offer a broad range of programs on all levels.

Academies

place a larger emphasis on research and practical skills, normally dedicated to specific subject areas such as art, architecture or science.

Institutes

are independent branches of universities or academies which offer professional educational courses. 
Russia's higher education system is known for its achievements and focuses on science and technology.  State-funded institutions offer many courses in the sciences, but there is also a variety of humanities and social sciences programs available! 
Degree Structures in the Russian Education System 
Although education in Russia is largely based on the European style, degrees are structured differently than in other countries in Europe.
In addition to pursuing a bachelor's or specialist's degree after completing secondary education, students can also pursue a master's degree. Bachelor's degrees are obtained after four years of study at a university. Specialized degrees are awarded after five years of study and are intended to provide practical training in a student's chosen field. Students must successfully defend a thesis and pass exams to earn both qualifications. Except for medicine, where the first stage of education takes six years, this degree is conferred in all fields.

Typically, master's degrees are awarded after two years of study with one year dedicated to research, including practice and preparation for defense of a thesis.  Students with a master's degree are eligible for PhD studies. To confirm a student's status as a scientist, two postgraduate degrees are required in Russia. Universities or scientific institutes are the only institutions that offer postgraduate degrees. After successfully completing the first part of their postgraduate education, students are awarded the degree of Candidate of Sciences. 

In postgraduate education, you spend an additional 3-5 years studying for the final Doctorate degree. This will lead to a Doctorate degree. There is a gap between the two degrees, so the Doctorate qualification is often awarded to Candidates of Science at the end of their careers in academia. 
Bachelor's and Master's degrees were not available in the Soviet system and were introduced as a result of the Bologna Process to align the formal education system with international standards.
The Russian Academic Year
In Russia, the academic year is divided into two semesters. There are two seasons, the first from September through January, and the second from February through June. Most of the universities follow this academic pattern.
Overview Of Russia
Russia has now become a Hubspot for all the thousands of students across the world for their medical education. The country offers medical education for international students in 50+ universities.
Student Visas
Students from most foreign countries need a student visa to study in Russia. Know more about how your students' life would look when you join medical universities in Russia.
Housing & Living Costs
Accommodation and living costs for international students can vary greatly depending on where they live. Discover how much it costs to live in different student housing options.
Language & Culture
As a large country, Russia has a diverse range of languages and cultures. With varied diversities all across its regions, Russia offers a multilinguistic and multicultural classroom to all its students.
Application Process
Students must meet specific admission requirements in order to gain acceptance into a university in every country. Explore the requirements for admission to programs in Russia, as well as how to apply.