MBBS in Uzbekistan
About Uzbekistan
Uzbekistan is officially known as the Republic of Uzbekistan after attaining Independence on August 31, 1991. It is a landlocked country in Central Asia. Uzbekistan is the 56th largest country by land and ranked the 42nd largest population in the world. It has a continental climate with 40°C hot in summer & winter temperatures of around -2°C cold or even more.
Culturally, Uzbekistan has a rich and diverse heritage which is backed by its layers of history and its beautiful location. The people of Uzbekistan speak the Uzbek language and the Russian language is mainly used in public governance.
At present, Uzbekistan has a number of Medical Universities offering MBBS Abroad and other degrees in the field of medicine to all the local as well as international students. These universities are recognized by the World's major medical institutions like WDOMS, MCI, etc and the literacy rate of Uzbekistan is 99.9%.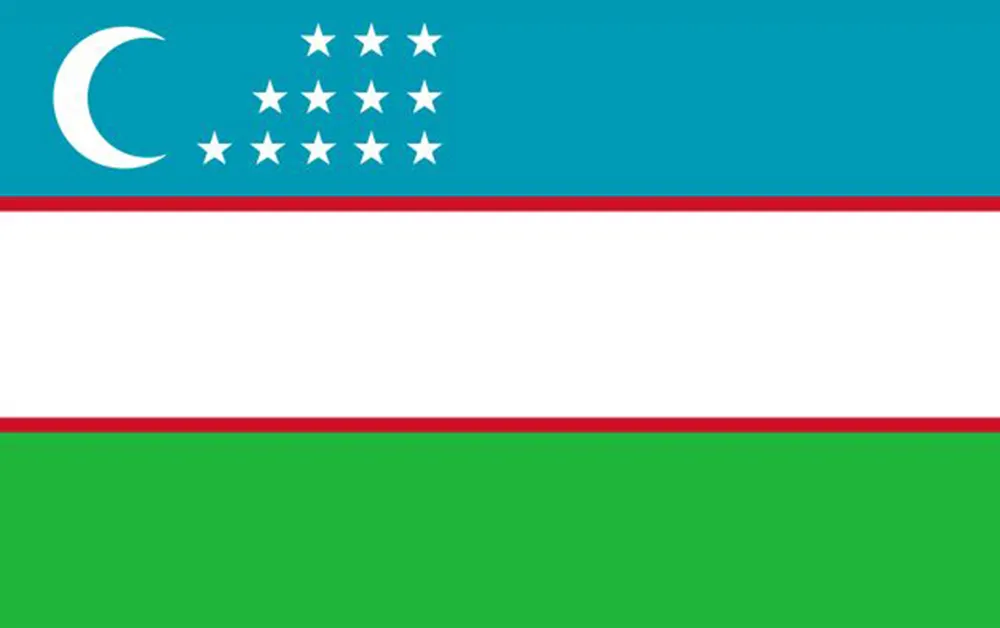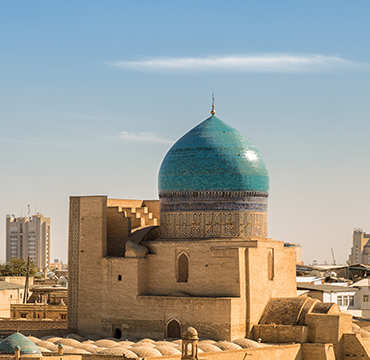 Studying MBBS in Uzbekistan has become an ideal option for Indian Medical Aspirants. The Top Medical Universities in Uzbekistan offers a 6-year MBBS course in English Medium at an affordable cost. The standard of education is equivalent to that of the developed countries like the USA, UK, Canada, etc. Medical students who graduate MBBS from Uzbekistan are eligible to apply for a Medical Licensing Examination to obtain a certificate to work in any part of the world.
The Duration of MBBS in Uzbekistan is 6 years which includes 5 years of theoretical and clinical rotations and 1 year of mandatory internship. In the 5 years of the MBBS course, students are given a chance to learn through practical training and are encouraged to attend clinical rounds at the university's affiliated hospitals to help them gain better experience in the medical field to become excellent doctors.
A Brief Look at MBBS in Uzbekistan
MCI (NMC) Approved Universities– 05
Recognition– MCI (NMC), ECFMG, FAIMER, WDOMS
Course Duration– 6 years (5+1 year internship)
The average cost of stay (Fee included)– INR 14 Lakhs- INR 20 Lakhs
Reasons to choose MBBS in Uzbekistan–
 Quality Education
 English Medium Education
 Lower Fees and Living cost
 Advance Hospitals
 Comfortable Climate
Quick information on MBBS in Uzbekistan
In Uzbekistan, thousands of students apply for MBBS each year. The country has several well-known universities. A large number of medical aspirants opt for MBBS abroad. The Uzbek government provides MBBS with modest fees in one of the few countries in the world. MBBS graduates from Uzbekistan can practice anywhere in the world. Its doctors are also respected globally.
Medical study in Uzbekistan lasts for 5 years. Students have the opportunity to complete a year-long internship in reputed medical institutions. The cost of MBBS in Uzbekistan is approximately INR14-15 lacs for international students. As well as tuition fees, this amount includes the costs of living at the university, hostel fees, and library charges.
There is a high level of qualified teaching faculty in universities here, each an expert in their subject. Professors are always available to assist students after normal working hours. English is the language used for instruction here. Because of this, international students have found the learning process to be very straightforward.
Why Study MBBS in Uzbekistan?
Key Features of MBBS in Uzbekistan
Globally Renowned Degrees
All the medical universities of Uzbekistan are accredited by WDOMS, FAIMER, ECFMG, and the Medical Council of leading countries such as the U.S., U.K., Middle East, Australia, India, Canada, etc.
Extremely Affordable Education
Uzbekistan has several medical universities recognized by leading bodies like WDOMS and MCI (NMC). The overall cost of studying MBBS in Uzbekistan is extremely affordable.
Best Educational Practices
The educational practices in Uzbekistan are of the top-order and follow advanced practices. This includes having an optimum number of students in the classroom to cater to their respective educational needs.
Reasons to study MBBS in Uzbekistan
Uzbekistan is the best choice for all those who are looking for a cheap MBBS abroad solution. The overall tuition fee is low as well as the cost of living in the country is considerably economical.
The medical universities of Uzbekistan follow a complete English curriculum, so the students would not have to worry about learning a new language for the MBBS.
Technically-enhanced learning
The medical universities in Uzbekistan offer some of the most advanced teaching technology. This allows students to keep their education up to date and relevant.
For thousands of Indian Medical Aspirants, Uzbekistan is among the favored country for MBBS Abroad at a reasonable tuition fee. A few of the reasons why must medical aspirants study MBBS in Uzbekistan are:
Accredited and Recognized
Major Medical Institutions like the Medical Council of India (MCI)), World Directory of Medical Schools (WDOMS), the Foundation for Advancement of International Medical Education and Research (FAIMER), Medical Council of Canada (MCC), and other institutions approved/recognized/certified and accredited the Top Medical Universities in Uzbekistan and students who graduate from these universities are eligible to apply for the Medical Licensing Examination of any country in the world.
Eligibility
Indian Medical Aspirants who want to study MBBS in Uzbekistan must clear the NEET examination and no other entrance exam is required to get into the Top Medical universities in Uzbekistan.
NEET is a common entrance examination for every Indian citizen who wants to study MBBS in India and Abroad. Candidates must clear the exam with 50 and 40 percentile for the general and reserved categories respectively.
Feasible study
The quality of education at the Top Medical Universities in Uzbekistan is extremely affordable for high-quality education.
State-of-art infrastructure
Medical Universities in Uzbekistan are fully equipped with modern technologies, technical advances, laboratories, and libraries that are used to train and educate Medical students to be excellent doctors one day.
No Donation- Students are not required to pay the additional payment or donation to get admission to the Top Medical Universities in Uzbekistan.
Apart from encouraging the students to take part in various seminars, conferences, or workshops, the universities also have many extracurricular activities and sports to keep the students physically and mentally fit and active.
Extracurricular activities
Apart from encouraging the students to take part in various seminars, conferences, or workshops, the universities also have many extracurricular activities and sports to keep the students physically and mentally fit and active.
Glorious Career
Clinical rotations conducted by the Medical universities help in preparing the students to practice medicine globally.
Advantages of Studying MBBS in Uzbekistan for Indian Students
Global Exposure & Recognition
Streamlined Admissions Process
No entry fee or hidden fees
No Donation Required
Feasible Cost of living
Affordable fee structure
Benefits of MBBS in Uzbekistan
Studying MBBS in Uzbekistan provides uncountable scopes to medical students to participate in student exchange programs in various medical universities and enable the students to get a dual degree.
MBBS degree from Uzbekistan is acceptable in India and across the world.
Medical courses at the universities are taught in English and it is also used in communicating in and around the universities.
Uzbekistan is one of the famous destinations to study MBBS Abroad.
Systematic and pragmatic approaches are used by the Medical universities for MBBS in Uzbekistan.
Medical students who pursue MBBS in Uzbekistan experience a high-standard as well as modern and globally valued medical education.
Uzbekistan is culturally diverse and no doubt one of the safest countries to pursue MBBS Abroad.
Top Medical Universities of Uzbekistan are recognized by MCI, FAIMER, ECFMG, MCC, and other global recognitions.
Top Medical Universities for MBBS in Uzbekistan
Akfa University Medical School
Andizhan State Medical Institute
Bukhara State Medical Institute named after Abu Ali Ibn Sino
Fergana State University Medical Centre
First Tashkent State Medical Institute
Nukus Branch of Tashkent Pediatric Medical Institute
Samarkand State Medical Institute
Second Tashkent State Medical Institute
Tashkent Medical Academy
Tashkent Medical Academy, Fergana Branch
Tashkent Pediatric Medical Institute
Urgench Branch of Tashkent Medical Academy
University
Tuition Fee
Hostel Fee Per Year ($)
Medical Insurance Per Year ($)
Total Fee(1st Year) 
Full course
(1st  Year)
(2nd -5th  Year)
Bukhara State Medical Institute
$5000
$3800
$400
–
$5000
$21800
Tashkent Medical Academy
$5500
$4000
$500
–
$5500
$23500
Second Tashkent medical institute
$8700
$5700
$31500
Andijan State Medical Institute
$4600
$3000
$300
–
$17800
Samarkand State Medical Institute
$5000
$3400
$600
–
$21000
Note: The above-mentioned fee structure is the final amount to be paid by the student to Rus Education. This fee package includes Tuition fee, Hostel accommodation fee, medical insurance, remuneration to the center, MCI coaching for the complete duration of the course, airport transfer to the university, a phone call to parents on arrival in the university, study material in English Language, documentation of the student in the university, free translator to facilitate, and other services.