MBBS in Tajikistan
About Tajikistan
The Republic of Tajikistan became an independent Nation on September 9, 1991. It was previously home to several ancient cultures. The word Tajikistan means the "Land of the Tajiks".
Tajikistan has two official languages-Russian and Tajik languages. Though these two are widely spoken in the country, English is also popular among the people for teaching in schools and especially used by the people working in the tourism sector.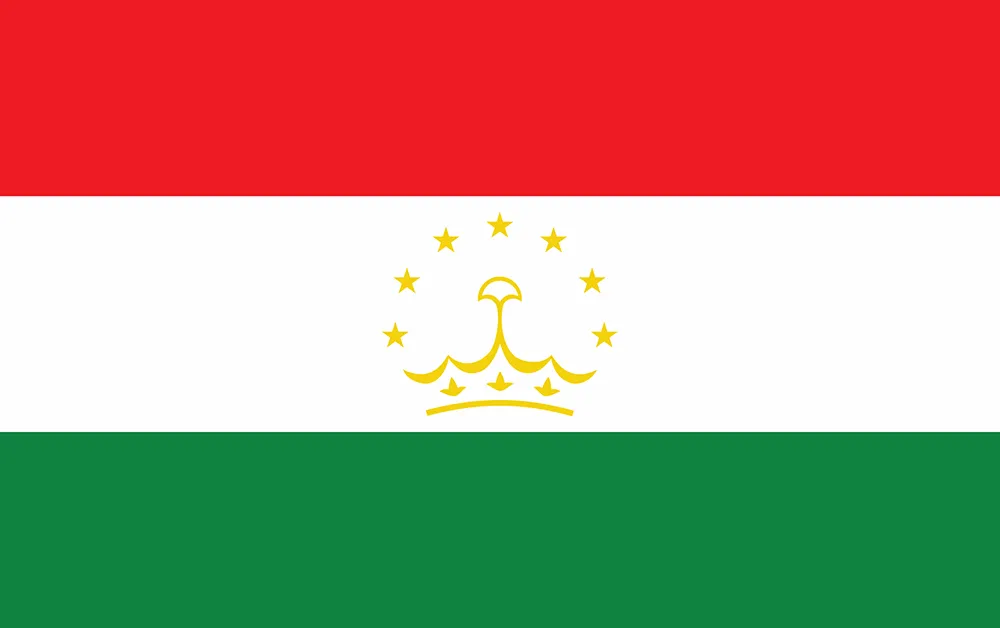 A Brief Look at MBBS in Tajikistan
NMC(MCI) Approved Universities: 05
Recognition: MCI (NMC), ECFMG, FAIMER, WDOMS
Course Duration: 5 years
Average cost of stay (Fee included): INR 1.5 Lakhs to 6 Lakhs
Reasons to choose MBBS in Tajikistan:
Quality Education
 English Medium Education
 Lower Fees and Living cost
 Advance Hospitals
 Comfortable Climate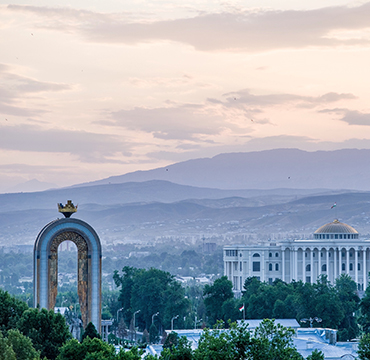 Quick information on MBBS in Tajikistan
MBBS in Tajikistan has become famous due to its low fees. There are some top MCI affiliated medical universities in Tajikistan that offer one of the cheapest MBBS educations in the world. The cost of living in the country is very low, making it an ideal destination for students.
A large number of medical students from India study in Tajikistan each year for their MBBS degrees. Low tuition fees are a major reason for Indian students to move to Tajikistan. Private medical schools in India charge around 40-50% of a family's income, which is quite high. Therefore, students move to Tajikistan to get a quality education at a price they can afford.
Key Features of MBBS in Tajikistan
All the medical universities of Tajikistan are accredited by WHO, WDOMS, FAIMER, ECFMG, and the Medical Council of leading countries such as the U.S., U.K., Middle East, Australia, India, Canada, etc.
Extremely Affordable Education
Tajikistan has several medical universities recognised by leading bodies like WDOMS and MCI (NMC). Since most of the universities are funded by the government, the overall cost of studying MBBS in Tajikistan is extremely affordable.
Best Educational Practices
The educational practices in Tajikistan are of the top-order and follow advanced practices. This includes having an optimum number of students in the classroom to cater for their respective educational needs.
Reasons to study MBBS in Tajikistan
Tajikistan is the best choice for all those who are looking for a cheap MBBS abroad solution. The overall tuition fee is low as well as the cost of living in the country is considerably economical.
The medical universities of Tajikistan follow a complete English curriculum, so the students would not have to worry about the learning a new language for the MBBS.
Technically-enhanced learning
The medical universities in Tajikistan offer some of the most advanced teaching technology. This allows students to keep their education up to date and relevant.
Tajikistan is home to some of the Top Medical Universities in the world. It offers an MBBS degree to students hailing from India as well as from different parts of the world. The Medical Universities are recognized globally by the Major Medical institutions like the WDOMS, MCI, WHO, etc. Thus, enable medical graduate students to apply for Licensing certificate to practice in any country like the USA, UK, India, Middle East, etc.
The Duration for MBBS in Tajikistan is 5 years. Medical students are given a chance to take part in practical training through clinical rotations at the university's affiliated hospitals under their professor's guidance. This helps the students clear their doubts and enable them to gain more knowledge and experience in the medical field before they graduate from the university.
For Indian Medical Aspirants, Tajikistan is one of the best destinations for MBBS in Abroad. The admission procedure to study MBBS in Tajikistan for Indian Students is a hassle-free procedure as they only need to clear NEET exam to get into one of the Top Medical Universities in Tajikistan.
Advantages of Studying MBBS in Tajikistan for Indian Students
 

Global Exposure & Recognition
Streamlined Admissions Process
No entry fee or hidden fees
No Donation Necessary
Feasible Cost of living
Affordable fee structure
Tajikistan is one of the top-ranked countries for Indian Aspirants to study MBBS Abroad. The medical program at Tajikistan creates an opportunity for medical students to fulfil their dream to become a doctor. Here are a few reasons why to study MBBS in Tajikistan:
Standard of Education
The MBBS program at Tajikistan is designed based on the medical practices followed by countries worldwide. This is to ensure that students get the best medical education in Central Asia.
English Medium
Top Medical Universities of Tajikistan use English as the medium of instruction. The entire MBBS course is taught in English.
Fees Structure
The fee structure for MBBS in Tajikistan is low and can be afforded by any student.
Clinical rotations
The Medical universities ensure that students get the required experience to deal with real-life events. Medical students get the chance to perform hands-on training at the university's affiliated hospitals.
World-class professors
The professors at the Medical Universities in Tajikistan are fully equipped and well-trained professors.
Holistic development
At the Top Medical Universities in Tajikistan, students are provided with various facilities such as sports activities, recreational activities, and much more for the holistic development of the students.
Career opportunities
After MBBS from Tajikistan, Indian Medical students can apply for Medical Licensing Examination in India or abroad to get the required license to practice medicine in India or abroad.
Benefits of MBBS in Tajikistan
No donation is required for admission to Top medical universities in Tajikistan.
Easy Admission procedure.
Medical universities recognized globally by WDOMS, WHO, MCI, etc.
Low tuition fees and also low standard of living.
Though the personal expenses depend on the students individually, the cost of living is low for a high standard of living.
Students can take part in various seminars, conferences, and workshops.
The quality of education is very good.
The infrastructures are fully equipped with modern technologies and facilities.
Medical degree is acceptable in various countries like the USA, India, etc.
Top Medical Universities for MBBS in Tajikistan
Avicenna Tajik State Medical University
Tajik State Medical University
Stalinabad Medical Institute