MBBS in Kyrgyzstan
About Kyrgyzstan
Kyrgyzstan, formally known as the Kyrgyz Republic is a beautiful country located in Central Asia. Kyrgyzstan is known for its natural beauty and varied traditions. The Kyrgyz Republic is a landlocked country, covered by mountains sharing its borders with Kazakhstan to the north, Uzbekistan to the west, Tajikistan to the southwest, and China to the southeast. The capital of Kyrgyzstan is Bishkek which is the largest city in the country. Bishkek covers a total area of 49 square miles with an estimated population of about 1,250,000. Kyrgyzstan was occupied by Russia in 1876 and in the year 1991, the country successfully achieved its independence from the Soviet Union.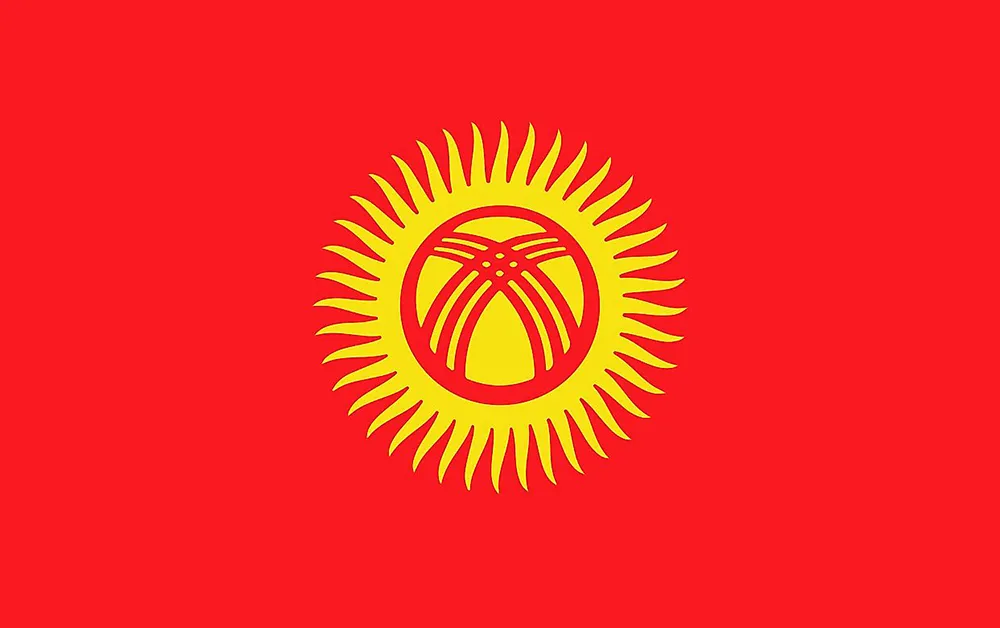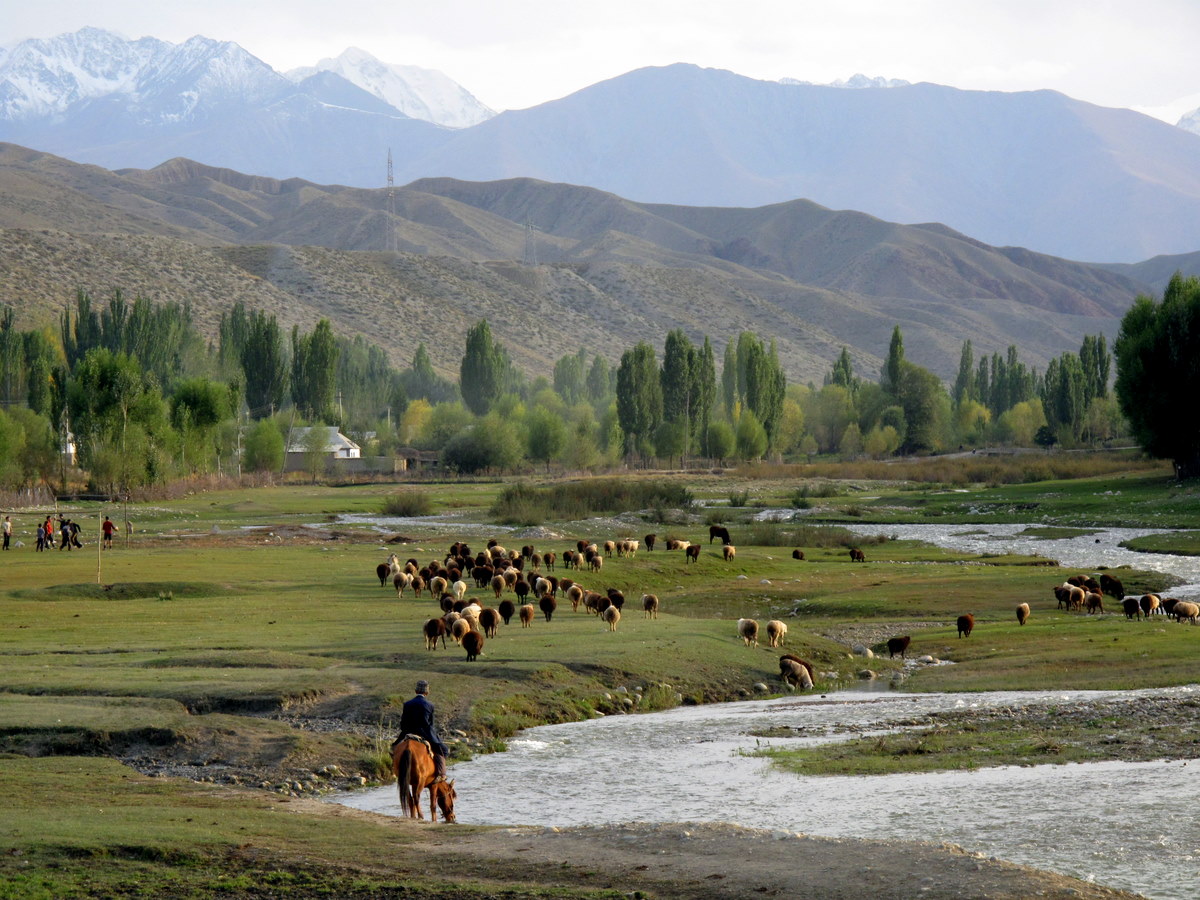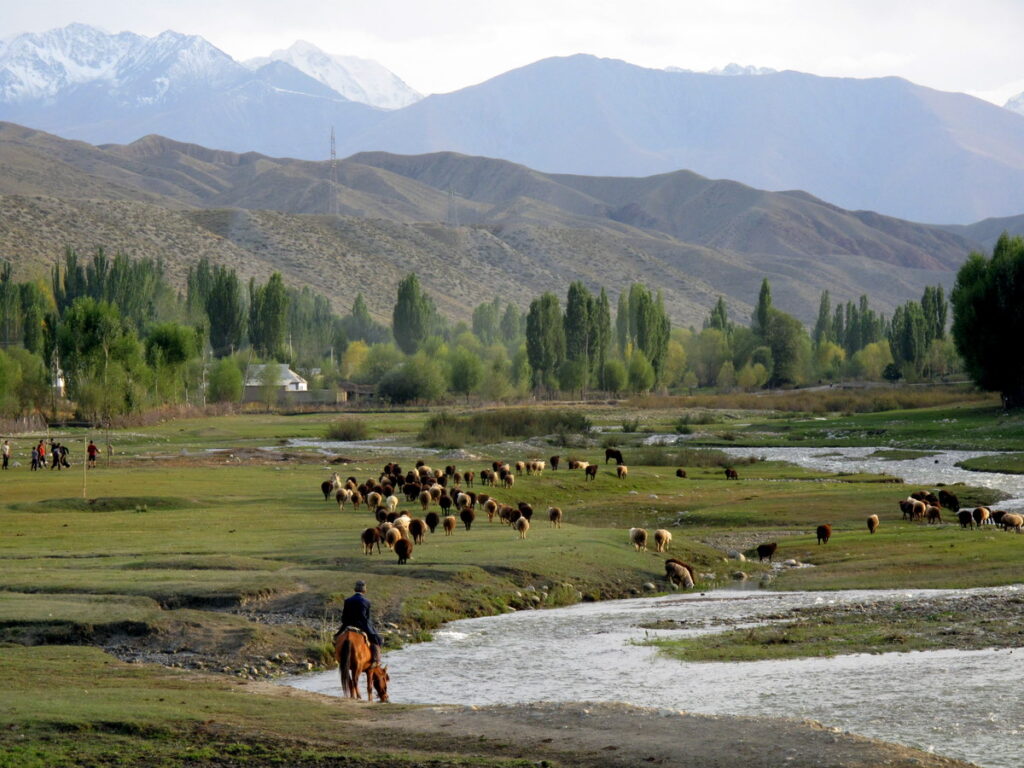 A Brief Look at MBBS in Kyrgyzstan
Number of Universities: 25 (MCI approved: 6)
Recognition: NMC (MCI), ECFMG, FAIMER, WDOMS
Course Duration: 6 years
Average cost of stay (Fee included): 18-32 lakhs
Intake: February & September
Reasons to choose MBBS in Kyrgyzstan
 Quality Education
 Affordable and Advanced Learning
 Recognized degrees
 FMGE Training
 Bilingual Medium of Instruction
 A warm and welcoming culture
Key Features of MBBS in Kyrgyzstan
Benefits of Studying MBBS in Kyrgyzstan
Pass-outs from Medical Universities in Kyrgyzstan are presently working in the leading Hospitals across the globe.
Global Affiliated, Accredited, and Recognised Universities
All universities are recognized by WHO, WDOMS, FAIMER, ECFMG, and Medical Council of leading countries like the U.S.A, U.K, Middle East, Australia, India, Canada, etc.
Pragmatic Learning Experience
The curriculum of the medicinal study in Kyrgyzstan features the right balance of theoretical studies and practical applications of them and thus, aiding a pragmatic learning experience.
Medical universities in Kyrgyzstan excel in terms of infrastructure, technical advances, qualified lecturers, etc, making it a popular choice among students all over the world.
The duration of MBBS in Kyrgyzstan is about 6 years. These six years include 5 years of rigorous medical studies and 1 year of compulsory internship.
Medical study in Kyrgyzstan is extremely cost-effective for the quality of the high standard of learning it offers.
Medical Universities in Kyrgyzstan are listed in WDOMS, FAIMER, ECFMG, and NMC. The majority of the universities feature a global exposure of expertise for their students.
Kyrgyzstan provides you with the most affordable European living, probably in the entire European continent
Technically Equipped Learning
MBBS in Kyrgyzstan has some of the best technologically supported learning methodology used by professors. The use of technology helps in keeping the learning more advanced and interesting for the students.
Numerous Specialisation Course
Medical Universities in Kyrgyzstan provide the students with an ample number, of course, to choose from and specialize in. Students also have the option to study their specialization in countries like the USA, UK, Canada Australia, etc.
Advantages of Studying MBBS in Kyrgyzstan for Indian Students
No Admission fee or hidden charges
No donation required
Easy Admission Procedure
Affordable Fee Structure
Warm & Welcoming Locals
Feasible cost of living
Global Exposure and Recognition
Pleasant weather conditions for students of Indian origin
Grand Alumni Records
Who can apply for MBBS in Kyrgyzstan?
Students of the age of 17 years on or before 31st December of the year of admission.
Students who scored 50% marks in their 12th standard in Physics, Chemistry, and Biology from CBSE / ICSE or any other equivalent board of examination.
Students who have qualified NEET (as per the latest notification by MCI)
What do you need for your MBBS admission in Kyrgyzstan?
A strong will to pursue your dream
High-school/Secondary School (10th) Marksheet
Intermediate/ Senior Secondary School (12th) Marksheet
Why Kyrgyzstan can be the most suited destination for MBBS Abroad?
Today, Kyrgyzstan is counted among the top choices for MBBS Abroad by international students at low cost. The country consists of many top medical universities that offer MBBS, MD, and other medical degrees. Thousands of students from many countries like India, Nepal, Pakistan, Bangladesh, China, etc apply to the medical universities of Kyrgyzstan to pursue their medical degrees abroad. The quality of medical education provided in the universities of Kyrgyzstan is comparable to the European standards. The medical universities of Kyrgyzstan are recognized by the world's major organizations including WDOMS, MCI(NMC), ECFMG, FAIMER, etc, and the Medical Councils of many other countries.
Some of the reputed medical universities in Kyrgyzstan are listed below:
The duration of the complete MBBS course in Kyrgyzstan is 6 years. The first five years of MBBS are focused on teaching the basics of medical sciences and clinical studies while the last year is completely focused on hands-on training in the affiliated hospitals. Many aspiring students who wish to pursue MBBS from Kyrgyzstan are primarily based on the fact that most of the universities provide real-life case studies and clinical knowledge during their entire tenure of education. The medical students who graduate from the medical university of Kyrgyzstan are eligible to appear in the major medical examinations like the USMLE, PLAB, and also the screening examination conducted by the National Board of Examinations, India, under the directive of the Medical Council of India. Medical graduates from a Medical University in Kyrgyzstan can apply for a job in any part of the world. Studying MBBS in Kyrgyzstan will provide a plethora of opportunities to Indian Students by virtue of the recognition from top medical councils across the globe.
Why Study MBBS in Kyrgyzstan?
Kyrgyzstan not only offers affordable medical education but also a very healthy environment for students coming from foreign countries. The medical colleges in Kyrgyzstan are equipped with all the basic amenities that are necessary for healthy living for the students. The university campuses are well equipped with modern infrastructure and modern technology. The quality of education provided in the medical universities of Kyrgyzstan is comparable to other developed countries like USA, UK, and European countries.
Apart from classrooms, the students are given a complete chance to learn through practical training and experiments. Students are also required to go on clinical rounds that help them in gaining better experience in their fields of study.
MBBS in Kyrgyzstan is affordable. The complete course of MBBS in Kyrgyzstan from any top medical university in Kyrgyzstan can be completed in 15 lacs* onwards.
The medium of instruction for MBBS In Kyrgyzstan is English.
Top Medical Universities in Kyrgyzstan provide world-class facilities to Indian students traveling for MBBS in Kyrgyzstan.
Universities for MBBS in Kyrgyzstan for Indian students provide hostel facilities for Indian students with world-class amenities.
Students traveling for MBBS in Kyrgyzstan get a Degree of MD Physician from top medical universities of Kyrgyzstan that are recognized in all parts of the world.
Top Medical universities of Kyrgyzstan provide MCI coaching.
Benefits of studying MBBS in Kyrgyzstan
Kyrgyzstan offers a wide range of advantages to the students who enroll in the Top Medical Universities of Kyrgyzstan to pursue MBBS in Kyrgyzstan. Some of the benefits of studying MBBS from Kyrgyzstan are listed below:
The ratio of teacher: student is optimal, allowing the students to get complete attention from the faculty members and become successful doctors.
Students are encouraged to participate in various sports and extracurricular activities to ensure the development of a holistic personality.
Students are not required to clear any entrance examination for admission to Top Medical Universities of Kyrgyzstan.
The cost of tuition and accommodation is very low as compared to other countries on the continent.
All the enrolled students get ample opportunities to participate in International Conferences & Seminars, which allows the students to collaborate with other international students.
The simplified admission process in the Top Medical Universities of Kyrgyzstan ensures that deserving students can fulfill their academic dreams.
Eligibility Criteria for MBBS in Kyrgyzstan
MCI clears the confusion for the NEET exam
The medical council of India or MCI has cleared the clouds of confusion for the medical aspirants. The students were confused and worried about the fact that they will have to sit for the NEET exam even if they wish to go for MBBS abroad. Now the MCI has made it clear that a student going for MBBS in Abroad will also have to clear the NEET exam with 50 and 40 percentile for general and reserved categories respectively. This latest update will come into play from May 01, 2019, onwards.
Getting admission in MBBS or any other medical course in a medical university in Kyrgyzstan is very simple. The student must fulfill the following criteria:
The student shall complete the age of 17 years on or before 31st December of the year of admission.
The candidate must secure 50% marks in their 12th standard from Science stream (Physics, Chemistry, and Biology) in CBSE / ISC or any other Equivalent Board of Examination.
NEET Qualification Scorecard
Fees structure 2022-23 for Top Medical Universities of Kyrgyzstan
MBBS Fees of Osh State University
Fee Structure 2022-2023
First Year
Second Year
Third Year
Fourth Year
Fifth Year
Sixth Year
$6,500
$4,000
$4,000
$4,000
$4,000
$4,000
Total fee
26500 US Dollar
NOTE: HOSTEL ACCOMMODATION & MESS FEES – 1500 US DOLLAR PER YEAR IS CHARGABLE (COMPULSORY)
Mess Facility Will Remain Closed From 2nd Of July Till 31st August
MBBS Fees of Jalal-Abad State Medical University
Tuition Fee
Hostel Fee
Medical Insurance
Total Fee (1st Year)
Full course
University
(1ST Year)
(2ND-5TH Year)
Per Year ($)
Per Year ($)
Jalal-Abad State Medical University
6500$
4000$
–
–
"6500$"
"22,500$"
MBBS Fee of International School of Medicine
| | | | | | |
| --- | --- | --- | --- | --- | --- |
| Description | 1st Year | 2nd Year | 3rd Year | 4th Year | 5th Year |
| Tuition Fee | 6500$ | 4500$ | 4500$ | 4500$ | 4500$ |
| Food and Accomadation | 2100$ | Optional | Optional | Optional | Optional |
| Medical Assistance | 100$ | 100$ | 100$ | 100$ | 100$ |
| Refundable Security Deposit | 350$ | N/A | N/A | N/A | N/A |
| Processing Fee | Rs 75000 | N/A | N/A | N/A | N/A |
| Consultant Service Charges | Rs 125000 | N/A | N/A | N/A | N/A |
MBBS Fee of Kyrgyz State Medical Academy
| | | | | | |
| --- | --- | --- | --- | --- | --- |
| Description | 1st Year | 2nd Year | 3rd Year | 4th Year | 5th Year |
| Tuition Fee | 6500$ | 4500$ | 4500$ | 4500$ | 4500$ |
| Food and Accomadation | 1850$ | Optional | Optional | Optional | Optional |
| Medical Assistance | 100$ | 100$ | 100$ | 100$ | 100$ |
| Refundable Security Deposit | 350$ | N/A | N/A | N/A | N/A |
| Processing Fee | Rs 75000 | N/A | N/A | N/A | N/A |
| Consultant Service Charges | Rs 125000 | N/A | N/A | N/A | N/A |
NOTE: The above-mentioned fee structure is the final amount to be paid by the student to Rus Education. This fee package includes Tuition fee, Hostel accommodation fee, medical insurance, remuneration to the center, MCI coaching for the complete duration of the course, airport transfer to the university, a phone call to parents on arrival in the university, study material in English Language, documentation of the student in the university, free translator to facilitate, and other services.,/div>