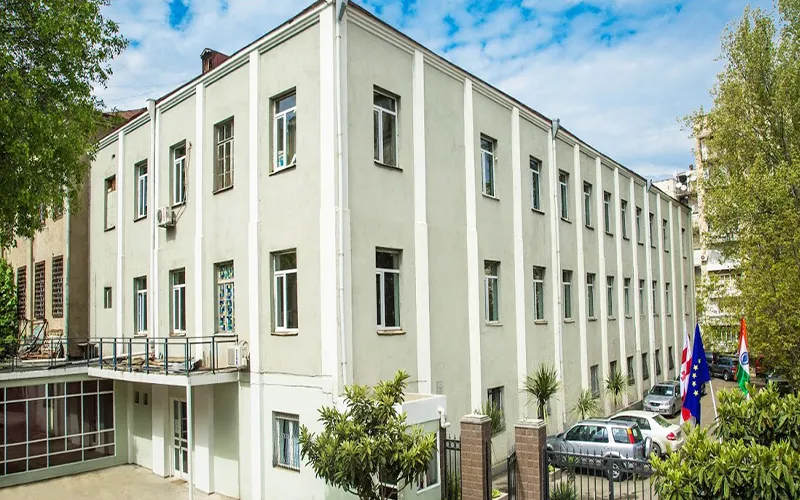 Geomedi Medical University
ABOUT UNIVERSITY
Geomedi Medical University is one of the top medical universities of Georgia. The university was established in 1998 by Dr. Marina Pirtskhalava. The main focus of the university is on the quality of education provided to the students. The students from various countries such as Bangladesh, China, India, Nepal, China, etc. are pursuing their MBBS degree from Geomedi Medical University.
GMU is collaborated with the leading universities of various countries. The students of GMU are encouraged to participate in different activities such as student exchange programs, professional and education training etc. The learning is not just limited to the classrooms, rather the students are provided with clinical researches, practical training programs, and much more.
Geomedi Medical University is registered under the Georgian National Educational Accreditation Centre (currently the National Center for Educational Quality Enhancement) and is also recognized by Educational Commission of Foreign Medical Graduates (ECFMG), Foundation for Advancement of International Medical Education and Research (FAIMER), Medical Council of India (MCI), World Health Organization (WHO), and World Federation of Medical Education (WFME).
Medicine
 Dentistry
 Health Care Economics and Management
 Physical Medicine and Rehabilitation
GMU provides a very healthy environment with the best facilities for the international students. The hostels are well-equipped with all the basic facilities like water supply, heating, air conditioning, food, TV, internet service etc. Many cultural and activity centers are also available in the campus. The campus of GMU has a well-equipped library which has over 10,000 printed materials. The students and staff members can also access an e-Library which makes it feasible for the students to get the study material online.
Students in GMU can participate in different activities such as competitions, cultural festivals, excursions, scientific conferences, and scientific events. Sports facilities like basketball, football, tennis, volleyball, etc. are also available in the campus.