With less than 3 months remaining, the students aspiring to study MBBS and other medical courses are required to speed up their preparations. As per the current schedule shared by the National Testing Agency (NTA), the National Entrance & Eligibility Test – Undergraduate (NEET-UG) has been scheduled for May 7, 2023. The applications for the said exam are expected to be released soon.
What is NEET?
NEET stands for the National Entrance & Eligibility Test. The exam is conducted at both- Undergraduate (UG) & Postgraduate (PG) level. NEET -UG is for all the aspiring medical students of India who wish to pursue medical education post the completion of their higher-schooling (Class-12), whereas, the NEET PG is for all the young doctors who wish to pursue their specialisation and enrol in the medical colleges & institutes of India.
NEET UG is a mandatory eligibility criteria for all the Indian students aspiring to join the medical higher education both in India and abroad. Be it for MBBS, BDS, BAMS, etc, the score acts as the cut off in enrolling through the various medical colleges of India, whereas, in most of the medical universities of abroad just having qualified the exam fulfils the eligibility criteria and the student can enrol in the MBBS program.
Why NEET Can Be a Tough Nut to Crack?
Unlike the popular opinion, NEET is not actually "a tough nut to crack" with constant and continuous efforts. However, scoring well and getting into a government medical college of India can surely be considered as a challenge.
The main setback for the Indian students in NEET UG exam is the limited seats of MBBS study in India and high competition. For 91, 645 MBBS seats in India, more than 8. 7 Lakh in 2021 qualified for the NEET Exam. Things took a drastic turn with more than 9. 9 Lakh students qualified for the NEET exam to enroll in the said number of seats.
Why do aspiring Indian medical students prefer government medical colleges in India?
The present structure of Medical seats in India comprises 48012 medical seats in 300+ government medical colleges of India and 43,915 in approximately 250+ private medical colleges of India.
Though the eligibility & quality may remain at par in both the set-ups, a major percentage of NEET qualifying students prefer to join the government medical colleges of India usually due to its affordable fees.
The private medical colleges of India, usually require the students to pay up anywhere between INR 20 Lakhs to 1 Cr depending upon the college and the facilities it offers. On the other hand, given a good NEET score and admissions in Indian medical colleges, the fees of studying MBBS in India can be as low as 20,000 to INR 7.5 lakh.
As a result, several thousands of aspiring Indian medical students opt to study MBBS abroad, but the problem lies in the timings. Usually, Indian students are too late to fill in the application process and as a result have to wait another year, thus slowly lagging behind.
Due to the limited MBBS seats in government medical colleges of India, there is an evident cut-throat competition at NEET UG.
| | | |
| --- | --- | --- |
| S.No. | Set the Reminder as: | Date |
| 1. | Registrations Open | Not Available Yet |
| 2. | Registrations Closing | Not Available Yet |
| 3. | Correction Window | Not Available Yet |
| 4. | Issuance of Admit Cards | Not Available Yet |
| 5. | Exam Date | 7th May 2023 |
| 6. | Results by | Not Available Yet |
5 'Holy Grails' to Succeed in NEET 2023
What's the right time to start preparations for NEET UG 2023? Today & Right now!
If you are planning to appear and qualify the NEET UG 2023, you need to start your preparation today and right now. To begin with, here are 5 most important things you need to have a hold of these 5 holy-grails to ensure your success at NEET 2023.
N.C.E.R.T. Text Books
Yes, N.C.E.R.T. holds all the answers for the NEET Exam. Be it the concepts, the examples, the practice questions, the did you know and all. NCERT can be a golden elixir in succeeding in NEET, provided the students are through with it. Moreover, it is not only an ideal choice for the preparation of Biology but also Physics and Chemistry, thus giving an overall hold on the question paper.
The NEET paper follows the NCERT books. As a result, the students who are well familiar with them find it easier to attempt the exam more correctly. So, if you have not been pursuing NCERT, add it into your must haves when preparing for NEET.
Mock Tests & Sample Question
The next is to participate in various mock tests and attempt the sample papers available across various mediums online as well as offline. Attempting the mock tests and sample papers helps in familiarising with the pattern and manner of the exam.
Frequent realtime mocks also helps in resolving the most common struggle of the NEET candidates, i.e. time management, whereas practicing the sample papers every day proves to be beneficial for understanding the complexities of concepts and strategies to overcome them.
Previous Year Question Papers
Previous Year Questions (PYQs) & question papers help in further practicing and analysing the paper pattern and thus preparing well for the exam. The analysis also gives a clear picture for the appearing students in identifying the important and repeated concepts, style of questions and more thus giving them more edge when sitting in the exams,
Practice & Revisions
None can overlook the importance of regular practice and frequent revisions when it comes to competitive exams such as NEET. The key is to set realistic goals and work towards fulfilling them. It makes no sense to aim high but be unable to achieve it. When setting up the goals and timetables, use the S.M.A.R.T. approach.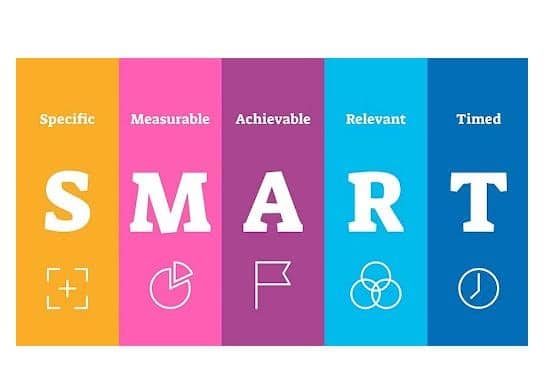 Specific: List out the desired outcome every day!Measurable: Keep a tab on the progress!Achievable: No need to revise the entire chapter in one day, if you think it requires 3.Relevant: Use the PYQs, Samples and Mock to distribute the time in every topic.Timed: Set up the hourly time table and divide the study hours according to the topic.
Good Health
Do not overlook your health. Be it in terms of physical, mental or emotional. It is important to understand that a healthy mind resides in a healthy body. The pressure is surely real for the students, as a result of which the students often deal with stress and anxiety issues and a deteriorated health. Because of it, they are unable to give their best and bear the brunt all through their life.
Meditate, exercise and share your struggles with your friends and mentors. Do not avoid your health concerns in the name of study.
Dr N.K. Sharma & His "Masterclass in Biology"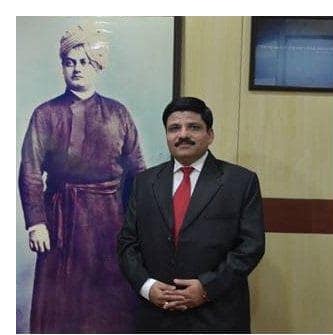 Dr N.K. Sharma is a well known and highly reputed name in the field of medicine. He has devoted a large part of his career in helping the aspiring medical students with their struggles.
He has been in the field of teaching for the past 20 years and helping the high school students with their struggles in the discipline of Biology.
Over the past few years, he has been actively working collaboratively with Rus Education in reaching out to the aspiring Indian medical students and guiding them towards their dream of becoming a successful doctor. His subject expertise has helped hundreds and thousands of students in excelling NEET.
Collecting his enriched experience of 20 years, his diverse understanding, analysis and subject insights, he has brought forward his book "Masterclass in Biology " for classes 11 and 12 which covers and unravels all the topics of NCERT and PYQ papers of NEET.
Masterclass in Biology is the first audio-based question bank for NEET students. Dr. NK Sharma has designed questions and audio solutions to help students CRACK 340+ in Biology in NEET exam.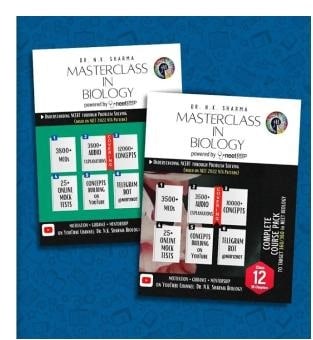 Practice 6000+ questions with AUDIO SOLUTIONS for all 38 chapters in NEET Biology syllabus.
3500+ Original NCERT Based MCQs created by Dr N.K. Sharma & PYQs
Audio/Text solutions of all MCQs through Telegram Bot (@MIB12BOT)
4 PYQ (Past Year Questions) based Mock Test (NEET 2022 NTA Pattern)
Comprehensive coverage of 16 chapters of 12th class Biology
Previous Year NEET Exam Papers
NEET BRAHMASTRA
Rus Education brings you the opportunity to participate in free mock tests, live & interactive classes, doubt clearing sessions, complimentary books including Masterclass in Biology by Dr N.K. Sharma, workshops on mental health & stress management, MBBS admission guidance, confirmed medical seats abroad & more under one roof.
Why Not to Miss It?
Free Personal Counselling
Complimentary NEET Resources featuring Masterclass in Biology by Dr N.K. Sharma.
Workshops on mental health, stress & anxiety management
Participate at Mock Tests
Live Classes with Experts
Interactive doubt clearing sessions
MBBS Admission Guidance for all
Confirmed MBBS seats in top medical universities abroad
100% Admission Support
Career Counselling
Conclusion:
NEET Brahmastra is a sure shot way in eyeing not just at the step towards your dream but also planning a leap ahead towards your goal of becoming a doctor. The one day event at Kota aims to assist the students with their NEET preparation by arranging all the possible help under one single roof.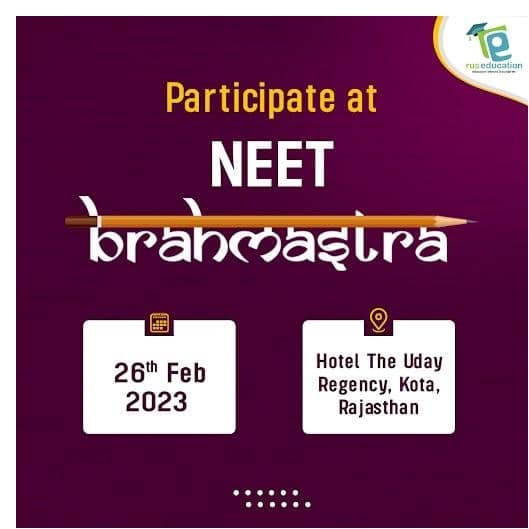 Don't miss the opportunity to participate in free mock tests, live & interactive classes, doubt clearing sessions, complimentary books, workshops on mental health & stress management, MBBS admission guidance, confirmed medical seats abroad & more…
Participate for free at NEET Brahmastra, Kota! \
For more information, contact us at our student helpline number 1800-833-3338 today!