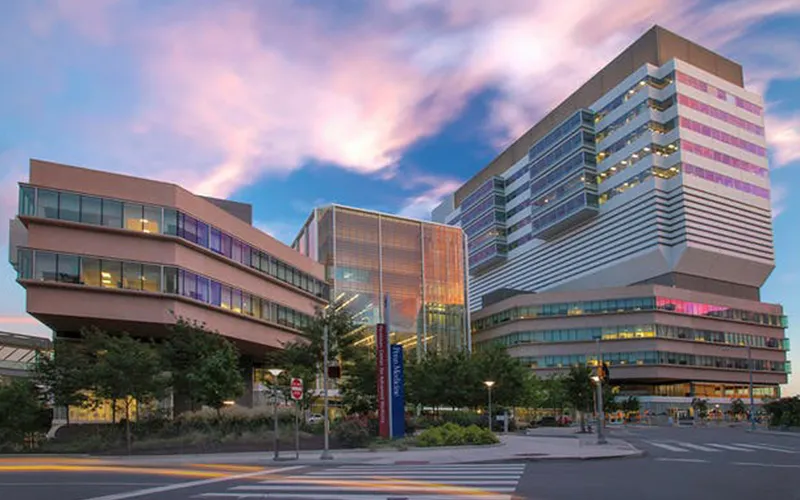 Perelman School of Medicine at University of Pennsylvania
About the University
Perelman School of Medicine at University of Pennsylvania was founded in 1765. It is one of the oldest and finest medical Schools in the United States. The university is at the forefront of providing medical education through new developments, innovations, and research.
The University offers a 4-year MD in America. Over the years, the university maintains its level of high-quality education dedicated to both advancing knowledge and fostering a culture of excellence in training the next generation of medical professionals and scientific leaders.
The university trains medical students academically at the same time fosters them for USMLE. Students who graduate MD from the University of Pennsylvania practice medicine in the USA and around the world.
According to the U.S. News and World Report, Perelman School of Medicine University of Pennsylvania ranked among the Top 10 Best Medical Schools in Research.
The University is jointly accredited by the Accreditation Council of Continuing Medical Education (ACCME), the Accreditation Council for Pharmacy (ACPE), and the American Nurse Credentialing Center (ANCC) for continuous education at the University.
The University of Pennsylvania is also recognized by the National Medical Commission (NMC), enlisted with the World Directory of Medical Schools (WDOMS), certified by the Foundation for Advancement of International Medical Education and Research (FAIMER), and Approved by the Medical Council of Canada (MCC).
Clinical
Anesthesiology and Critical Care
Dermatology
Emergency Medicine
Family Medicine and Community Health
Medicine
Neurology
Neurosurgery
Obstetrics and Gynecology
Opthalmology
Orthopaedic Surgery
Basic Sciences
Biochemistry and Biophysics
Biostatistics, Epidemiology and Informatics
Cancer Biology
Cell and Developmental Biology
Genetics
Medical Ethics and Health Policy
Microbiology
Neuroscience
Physiology
Systems Pharmacology and Translational Therapeutics
In addition to academic life, extracurricular activities on campus are also one of the important aspects of the medical school experience. There are several communities and clubs where students can be part of while studying MD at the university. Each student is encouraged to create an environment where they can enjoy academic as well as personal life.
At the university, students can express themselves, their interests through various sports, music, arts, etc.
Perelman School of Medicine University of Pennsylvania is concerned for the safety of the students. Accommodation is provided on campus. However, it depends on the students' choice to stay on-campus or off-campus.
Various other academic and other activities are offered to the students to ensure their holistic development.