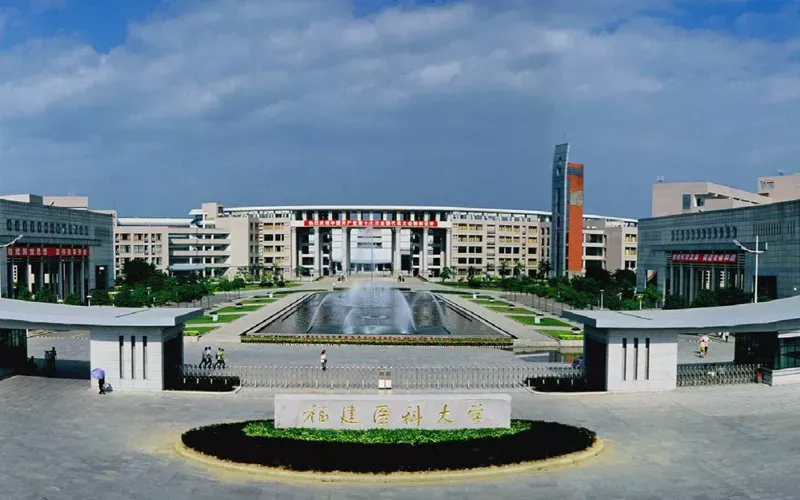 Fujian Medical University
ABOUT UNIVERSITY
Fujian Medical University is a university situated in Fuzhou, Fujian, China. Founded in 1937, Fujian Medical University is the precursor of Fujian Provincial Medical Vocational School. In 1939,the school was renamed as Fujian Provincial Medical College. Later, the name of the medical school was changed into Fujian Medical College in 1949. The name of the school was changed back to Fujian Medical College in 1982 and then changed back to the present name in April 1996.
The University comprises of 59 master-degree locations, 22 doctor-degree locations, 22 undergraduate majors, and 17 college and departments. There are over 9300 undergraduates, 8700 vocational students, and 1600 postgraduates. There is 5304 staff members who are serving the University as well as students. Out of these, there are nearly 736 teachers on campus.
Among these professional teachers, 56% possess the postgraduate degree and 55.2% are on the senior professional posts. There are 469 tutors for master students, 100 sharing the special subsidy of the state council, 60 PhD tutors, 16 provincial outstanding specialists, 4 national outstanding specialists, and 3 outstanding specialists of Health Ministry. The University has 24 teaching hospitals, over 20 professional teaching bases, 8 affiliated hospitals.
The School of Basic Medical Sciences
The School of Public Health
The School of Stomatology
The School of Medical Technology and Engineering
The School of Pharmacy
The School of Nursing
The School of Humanities
The Graduate School
School of Adult Education
School of International Education
The Physical Culture Teaching and Research Department
Students are provided with the well-equipped hostel rooms that consist of air conditioners, chair, desk, equipped beds, wardrobe, and shared bathroom. At present, FMU has two campuses in Shangjie and Taijiang with a total land area of nearly 87 hectares and a building area of 379,000 square meters.