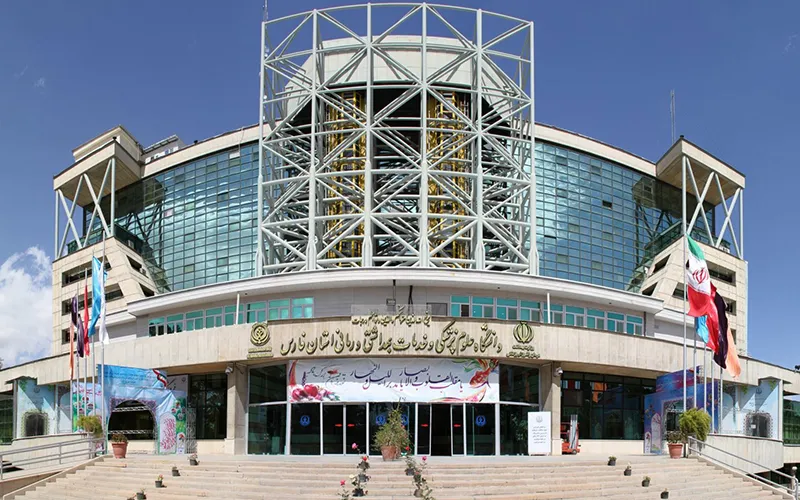 Shiraz University of Medical Sciences
About the University
Founded in 1946, Shiraz University of Medical Sciences is one of the oldest medical universities in Iran. The university is acquired by the Government of Iran to provide MBBS in Iran to all Medical Aspirants. Its purpose is to utilize National Medical resources more desirably to promote Healthcare as well as Teaching and Research.
Currently, more than 9000 students are studying a variety of medical programs including MBBS at Shiraz University of Medical Sciences and research program.
Since its foundation, the university has made its mark in terms of training ambitious students and it is now one of the most reputed medical universities in Iran. It is approved by the Iran Ministry of Health, Treatment and Medical Education and various other institutions globally. Shiraz University of Medical Sciences is approved by the National Medical Commission (NMC), Medical Council of Canada (MCC); recognized by the Ministry of Science and Higher Education of Russia; certified by the Educational Commission for Foreign Medical Graduates (ECFMG); registered with Foundation for Advancement of International Medical Education and Research (FAIMER), and are also listed with the World Directory of Medical Schools (WDOMS). These global recognitions allow the graduates to work anywhere across the globe subject to clearance of the Medical Licensing Examination.
The Duration of MBBS in Iran at Shiraz University of Medical Sciences is 7 years. The University teaches MBBS courses in English Medium and Persian Medium as well.
School of Medicine
School of Dentistry
School of Pharmacy
School of Health
School of Rehabilitation Sciences
School of Nursing and Midwifery
Sciences
School of Management and Medical Information Sciences
School of Advanced Medical Sciences and Technologies
School of Nutrition and Food Sciences
School of Paramedical
Shiraz University of Medical Sciences (SUMS) provides the enrolled students with well-equipped dormitories on the campus. Separate Dorms are provided for boys and girls with all the facilities like shared bedrooms, bathrooms, closets, desk and chairs, laundry facilities, internet, and even mess facilities. The university also allows students to access the kitchens to let them cook by themselves.
At the university, SUMS offers a wide range of extracurricular activities for the students. This includes various sports, cultural events, festivities, etc. Sports like football, volleyball, basketball, martial arts, swimming, horse riding, etc, are conducted annually at the university. Students also participate in sports competitions across the country. While cultural and other festive events are also held to entertain the students and most importantly to help them get acquainted or learn the culture of the students from different countries
Besides providing all the necessary academic and extracurricular facilities to the students, the university also ensures their holistic development.
| | | | | |
| --- | --- | --- | --- | --- |
| ee Pattern | Tuition Fee (1st – 7th year) (USD) | Hostel & Mess Fee (USD) | Insurance (USD) | Total Fee (USD) |
| Yearly | 7500 | 3500 | 150 | 78,050 |
NOTE: The above-mentioned fee structure is the final amount to be paid by the student to Rus Education. This fee package includes Tuition fee, Hostel accommodation fee, medical insurance, remuneration to the center, MCI coaching for the complete duration of the course, airport transfer to the university, a phone call to parents on arrival in the university, study material in English Language, documentation of the student in the university, free translator to facilitate, and other services.