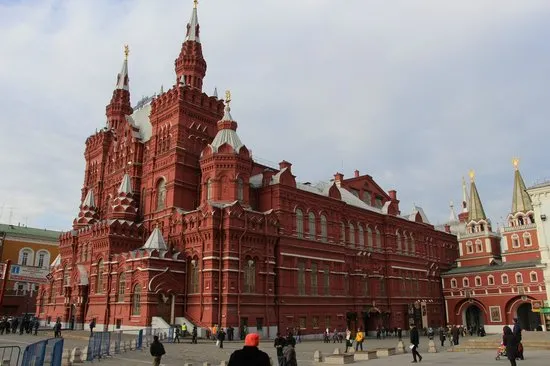 Moscow Aviation Institute
About University
Moscow Aviation Institute (National Research University) was founded in 1930 to train qualified personnel for the aviation industry. Since its founding, MAI has trained more than 160,000 professionals in aviation, space science, and industry, including more than 250 general and chief designers, heads of research, and design organizations of basic industries.
Currently, approximately 20,000 students study in different forms at the University's 12 faculties, 2 institutes (both with faculty status), and 4 branches. 93% of university students study subjects related to MAI's specialty areas.
All MAI students undergo multilevel training in continuing education areas, including: initial training, general training, and additional training, instruction to prepare current expectations within the global professional marketplace, preparatory courses, higher education, secondary higher education, professional retraining, and advanced studies.
MAI also holds licenses in 49 postgraduate education specialties.
MAI employs more than 2100 teachers, including 17 full and corresponding members of the Russian Academy of Sciences, more than 400 doctors of science, and over 1,000 associate professors and professors. Of the university's total teaching staff, about70% has an academic degree or title.
Aeronautical Engineering
Flying Vehicles Engines
Control Systems, Informatics & Electrical Engineering
Flying Vehicles Radio Electronics
Engineering Economics
Astronautical Engineering
Robotics & Intelligent Systems
Applied Mathematics and Physics
 Applied Mechanics
Social Engineering
Foreign Languages
MAI's campus and environs boast many food catering facilities and dining options including an MAI dining hall with 2600 seats, which includes 2 production and 13 handout buffets; 5 buffets in dormitories; and several cafes where students can eat a full meal or simply enjoy coffee and cake.
MAI's campus has facilities for a wide variety of athletics.The USSR's first Student Sports Club — MAI Sports Club – was created in 1945.
MAI campus includes 7 residential buildings located in two areas, the MAI main campus and Northern Tushino, which combined have 1,832 residential quarters with a total of 4805 beds. The total dormitory area covers 54,880 sq.m.The Campus is governed by student government and student civic organizations.
Bachelor's Degree Programs (4 Years)
 

Tution Fee

(In USD)

Hostel Fee

(In USD)

Medical Insurance

(In USD)

Total Expenses

(In USD)

First Year
6000$
1500$
250$
7750$
Second Year
6000$
1500$
250$
7750$
Third Year
6000$
1500$
250$
7750$
Fourth Year
6000$
1500$
250$
7750$
Total Fee
24000$
6000$
1000$
31000$
Master's Degree Programs (2 Years)
 

Tution Fee

(In USD)

Hostel Fee

(In USD)

Medical Insurance

(In USD)

Total Expenses

(In USD)

First Year
6000
1500
250
7750
Second Year
6000
1500
250
7750
Total Fee
12000$
3000$
500$
15,500$
NOTE: The above-mentioned fee structure is the final amount to be paid by the student to Rus Education. This fee package includes Tuition fee, Hostel accommodation fee, medical insurance, remuneration to the center, MCI coaching for the complete duration of the course, airport transfer to the university, a phone call to parents on arrival in the university, study material in English Language, documentation of the student in the university, free translator to facilitate, and other services.