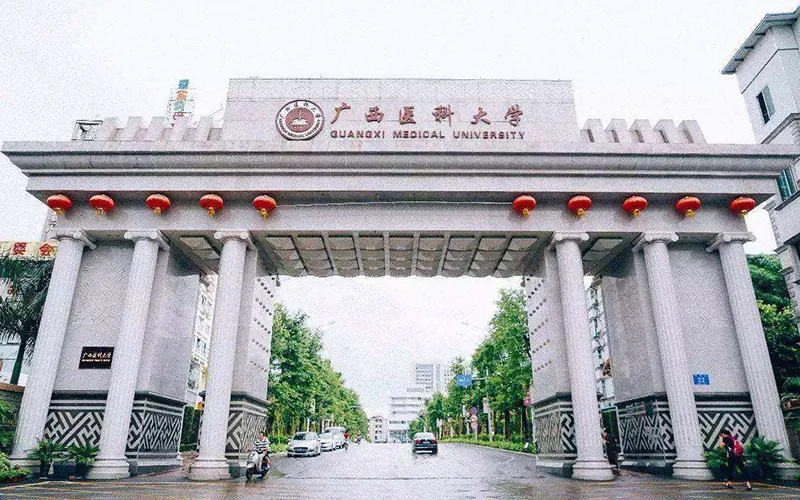 Guangxi Medical University
ABOUT UNIVERSITY
Located at a picaresque location in in the city of Nanning, Guangxi Medical University (often known as GMU) was founded on 21st November 1934. The university stands proud among the list of 22 oldest medical universities in China. In China, this university is also one of the 30 universities that are qualified to launch MBBS courses in English medium. This university gets due support by the Guangxi Government.
The emblem of this university also has a lot to say. The emblem features the god of medicine and even the time of its establishment.
In 1934, GMU was established as the Guangxi Provincial Medical School. In 1949 the campus was shifted to Guilin.
In 2010, the university bagged a position among the top 20 universities in China for medical studies.
The campus covers an area of 400,000 square meters, which includes the classroom buildings and dormitories for local students, international students and teaching staff. The university also houses a library, 3 food halls, an indoor tennis hall, a swimming pool and laboratories.
Guangxi Medical University, offers 9 five-year programs including clinical medicine, preventive medicine, stomatology, pharmacy, nursing, dentistry, and 7 three-year college specialties including nursing, pharmacy, community medical care and cosmetology.
Students in GMU experience some of the world class amenities in the field of medicine. The university remains updated with latest advancements in the medical field and makes sure to give a benefit of the same to its students. The university provides plenty of options to the students for their overall academic and personal growth. Students take part in various competitions and seminars organized by the university at various time intervals. GMU believes in Internationalization and takes measures to be amongst the top medical universities in the world.