Did you know that in 2018-19, 2400 students reportedly dropped out of 23 IITs?
Astonishing! Isn't it?
What is even more shocking is that a similar trend can be observed in various successful and renowned fields!
The reason for dropping out of college or changing the discipline in between could be anything from a lack of interest, and high fees to fewer career opportunities, adjustment issues, etc.
In a very similar fashion, every year 6 out of every 10 students change their minds about career choices after completing their class 12th.
What could be the possible reason? Same?
Very much possible!
The fact that this is so common and not surprising should be raising several alarm bells.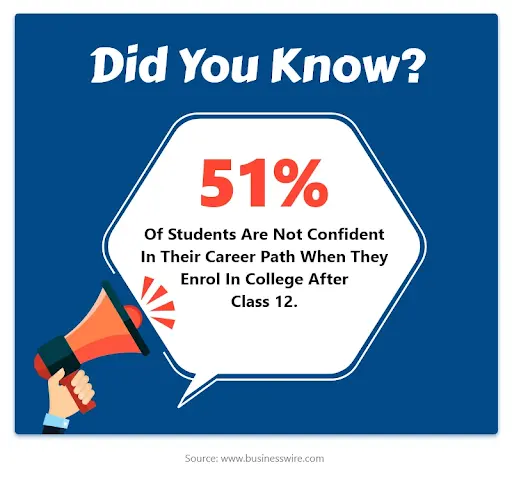 One of the common reasons for such scenarios could be the wrong stream selection after the Class-10th. If the student is unable to choose their stream wisely, there is a high chance that they might end up changing their minds and leaving the course sooner or later.
What is there that is much needed, at this point, is to pave the way for the rightful guidance at the right time. Therefore, the entire process of proper stream selection becomes extremely important. This directly implies that during their High School/ Matriculation, the student must start exploring their interests and think carefully about their career plans.
Class-10/ HighSchool/Secondary/Matriculation is one of the most significant years for any student. It is at this point that the students have to make such a crucial decision.
"What to study after class 10th?", is a question that keeps on popping in front of every student. But we get an answer to that, let us first discuss the, "What not to do when deciding which stream to choose after class 10th?"
Common Mistakes That The Students Make While Choosing Stream After Class 10th
Choosing a stream which you would be studying in one way or another affects what you would be doing your entire life. Therefore, it becomes the first crucial and deciding step the students have to take once they complete class 10th. The selection at this point not only includes the two years of study of the chosen subject but also concretes the foundation of their future course.
Despite having an understanding of the severity of this decision, it is not uncommon for the students to get confused and choose any popular stream, without much of thought over their interests and abilities.
Some of the most common reasons for the students making this blunder are listed below:
Lack Of Proper Research
A lot has changed in the past 10-20 years, the interests, scope, and opportunities are being redefined every now and then. Therefore, unlike a generation prior, the students of today are not limited to the conventional fields of clerical students, education, medicine, engineering, and other common disciplines. At present, India offers more than 250 career choices for students- academic, non-academic, vocational, and more.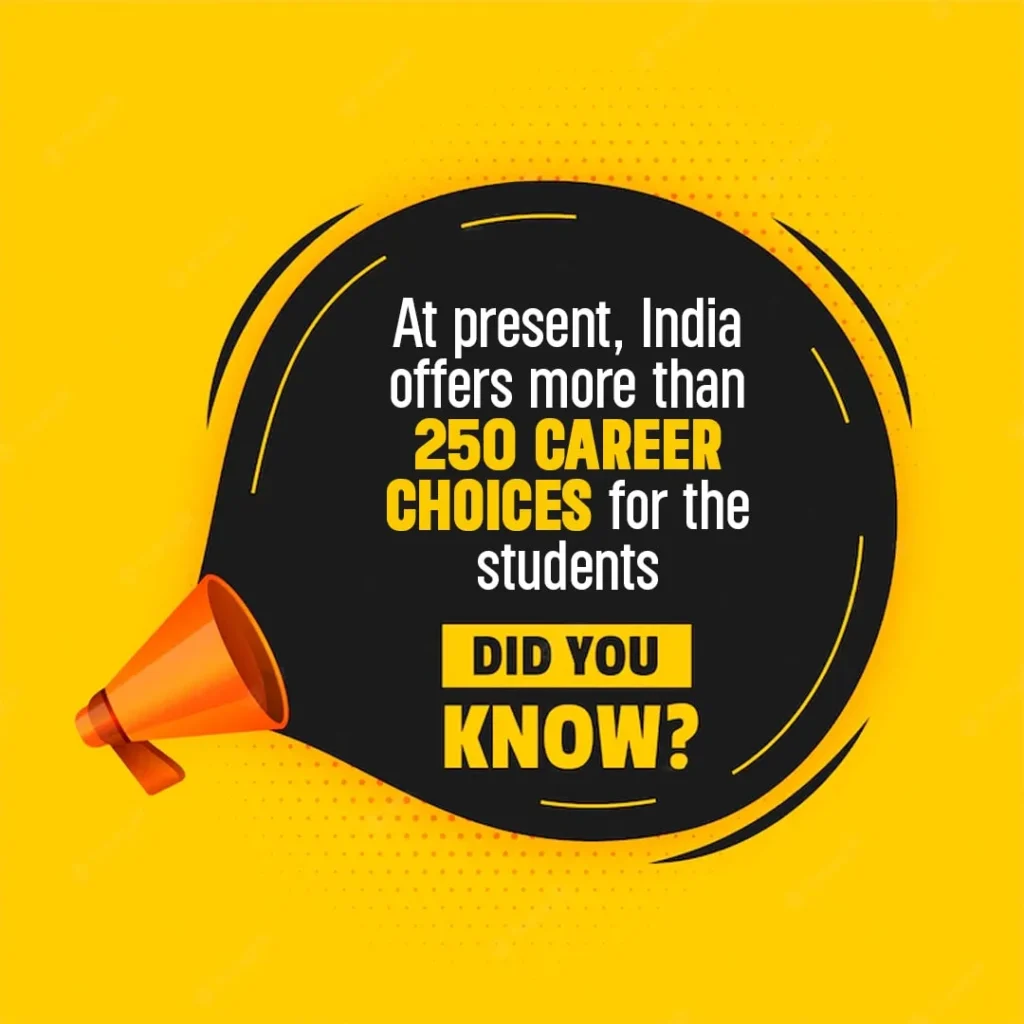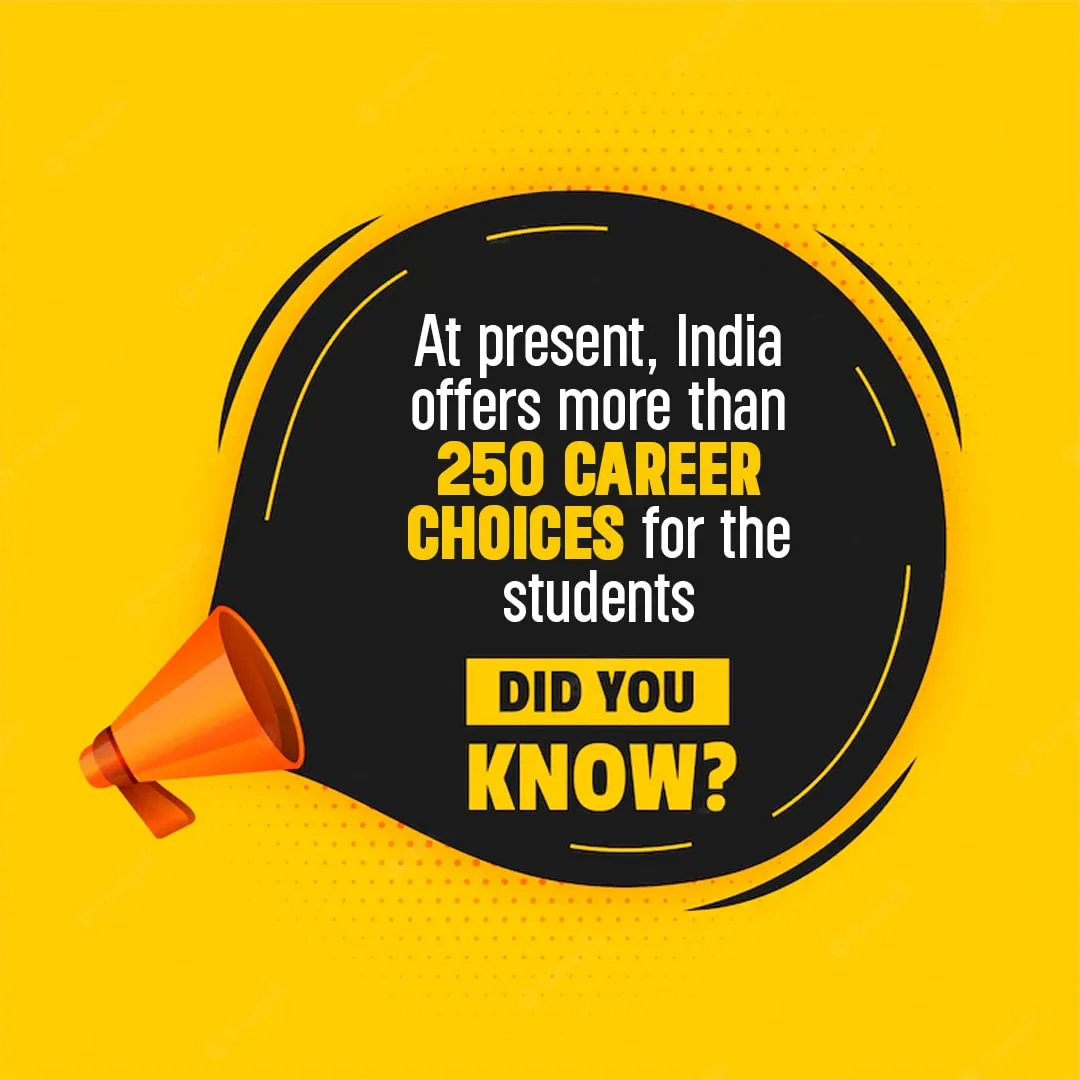 Unfortunately, neither students nor parents are not much aware of these available options. Therefore, when the time comes to choose the field, they often do crude research or none at all. This lack of research often causes the students to choose a field that might not suit their interests and skills. Also, they can miss a chance to explore their full potential in the right field.
Ignoring One's Interests & Following Others
It can probably be one of the most common mistakes the students make in choosing the stream after Class- 10th. Many times, the students are not much aware of their career and life goals and instead make the choice depending upon the major advantages. In the blind belief, that the chosen field would offer them a variety of career opportunities or more financial benefits.
In other cases, choice of one's own career and life choices are often based on or by the recommendations of others. The students may find themselves influenced by others, who have seemingly 'a perfect life' by the choices they have made and the students find themselves following their way out.
Peer Pressure
At this time, the students are at an age where they value friendship more than their own goals and dreams. They often not only seek company but also validation and acceptance from their peers.
Due to this, many students choose a stream simply because their friends have done the same. By this, the students completely neglect their interests, potential, and abilities to blindly follow their group of friends. For instance, if a majority of students in a group opt for a popular field then the remaining members of the group also would choose the same in order to stay in the group. However, this could potentially turn out to be their worst decision ever and can prolong your struggle days.
Follow Their Parents' Dream
Another popular reason which results in the students choosing the wrong stream is to fulfill the parent's expectations. It is often found that students follow their parent's interests instead of their own.
It is understandable that the parents want the absolute best for their children. But imposing their expectations on them should not be. Heavily influenced by their parent's suggestions and out of respect for them, the students choose the field they have no interest in.
Instead of this, what is required of the students is advised to choose a stream that completes and supports their interests, talents, and abilities to the fullest.
Family's Socio-Economic Pressure
The character building of the student is a direct result of the environment. Similarly, the parent's support and the overall economic conditions of the family often play a crucial role in identifying the students' careers. Such aspects cultivate the learning habits of the students and thus affect their overall academic performance as well. A farmer may not be able to afford their child's dream of becoming a doctor or a scientist.
On the other hand, a doctor may not allow their child to study fine arts. This is due to the social pressure and expectations thrown over the parent. The need to fulfill the social standards of the parent and the child alike.
Due to this many students often pursue other causes and fields depending on their family's decisions.
Mis-matched Aptitudes
One of the biggest mistakes students makes when it comes to choosing their desired stream after class 10th is overlooking the need to identify their aptitude. It is dishearteningly common among the students to not know about the field they wish to pursue until it gets too late.
The students, if still unsure about their skills, interests, and capabilities can opt to undergo an aptitude test or get help from the experts. Both these options are easily available at ease these days.
This format of standardized assessment aims to determine your individual aptitude and interests, thus helping them in finding out suitable career options. When the students ignore the need to refer to their aptitude and rather choose a different option, they limit their opportunities and skills in several ways.
10th standard is an important point in the life of an Indian student. It is at this point that a student has to decide about his/her future. This is a question that pops up in front of many students- 'which stream to select after 10th?'. Talking about streams after the 10th, there are three main ones available- Science, Commerce, and Arts. It is quite natural for students to get confused at this juncture. However, before we start deciphering the terms and conditions of each stream, the students must know there are also other options available for them after class 10th.
Career Options After Class-10th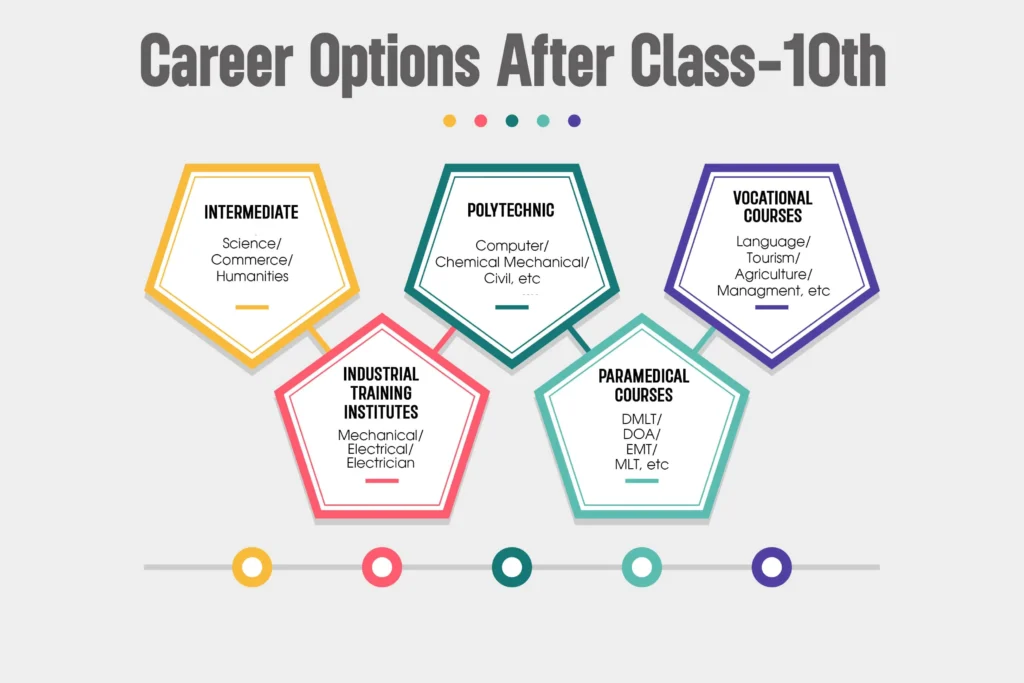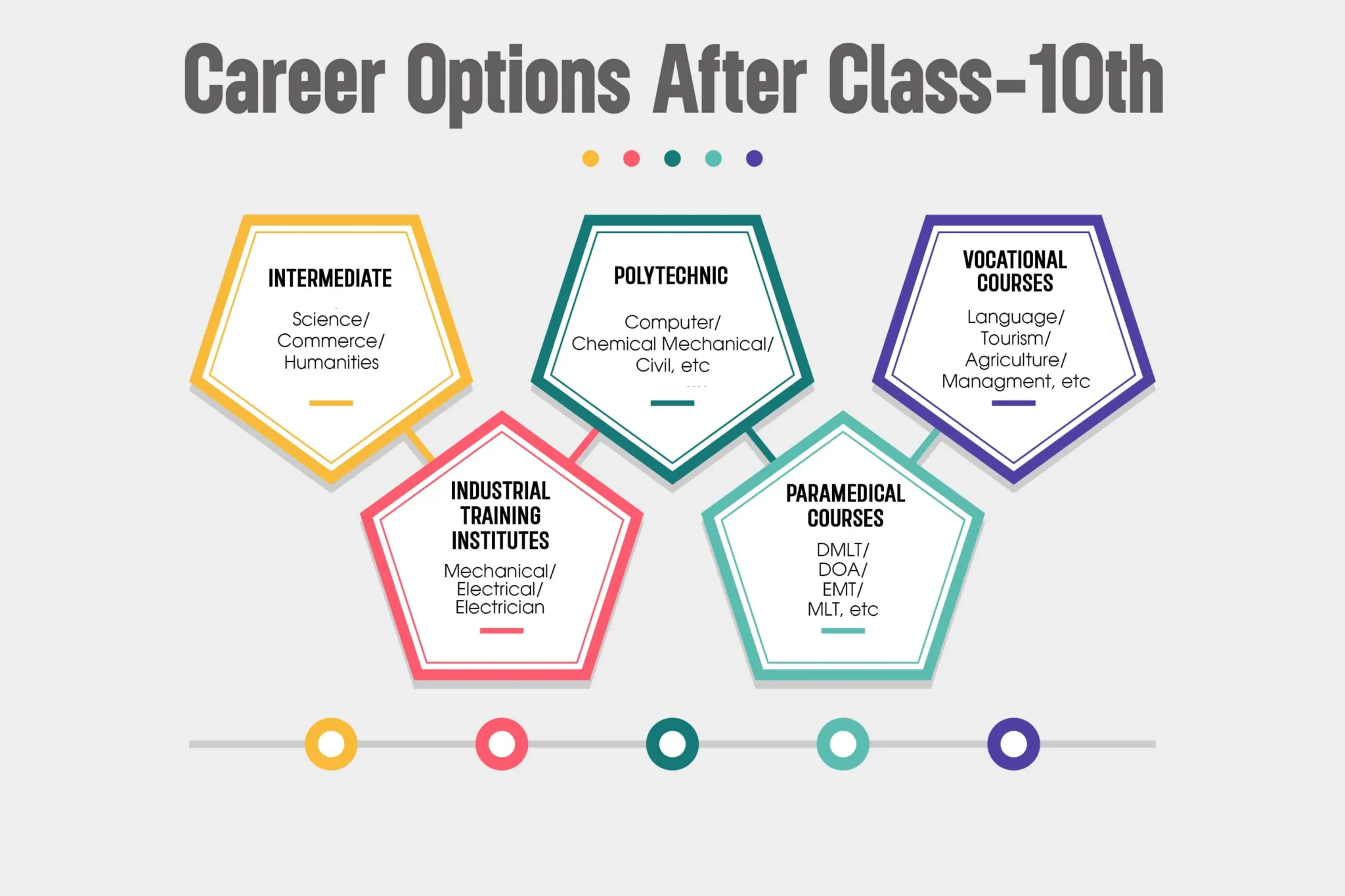 The students have several options and paths, offering them career-oriented success and also helping them utilize their skills and aptitude to the fullest.
Intermediate:
The most popular choice is the immediate class for the students once they have completed their Class-10th. At this level, the students can choose which field they are interested in to build their careers. They can also choose various combinations of subjects or in some cases create their own combination depending on the availability of the resources in their schools.
Such combinations include- Physics, Chemistry, Biology (PCB), Physics, Chemistry, Mathematics (PCM), Physics, Chemistry, Biology, Mathematics (PCMB), Commerce with Maths, Commerce without Maths, Humanities or so.
The students can also choose another subject as their Additional if they are interested in it. For example, many students study Economics as an add-on to their PCB or PCMB study. This also helps the students to widen their opportunities at the time of choosing a subject for graduation.
Polytechnic:
Another popular choice among the students who are more career-oriented is Polytechnic. It is a diploma course offered by many colleges and universities after the completion of Class 10. The students can opt for diploma courses in a variety of fields such as Computer, Chemicals, Mechanical, Civil, etc. The duration of the course is generally between 3 years to 1 year as per the guidelines of the college.
Industrial Training Institutes (ITI):
If the student is interested in training courses and wishes to start their career earliest, they can opt for the ITI certificate courses for employment in fields like Mechanical, electrician, electrical, etc.
Paramedical Courses:
Another option for the students seeking a short-term diploma course after class-10, paramedical courses offer a wide range of opportunities for the students. The students can look forward to studying courses like DMLT (Diploma in Medical Laboratory Technology), and DOA(Diploma in Ophthalmic Assistant), and start their careers.
Vocational Courses:
Vocational courses are in constant demand among the students as well as the market. They can be pursued after class-10, 12, or even graduation. Such courses can be certificate or diploma based and their duration may vary depending on the choice the students make. The students can choose from a variety of courses like Language, tourism, agriculture, management, and so on.
Streams To Choose After Class-10th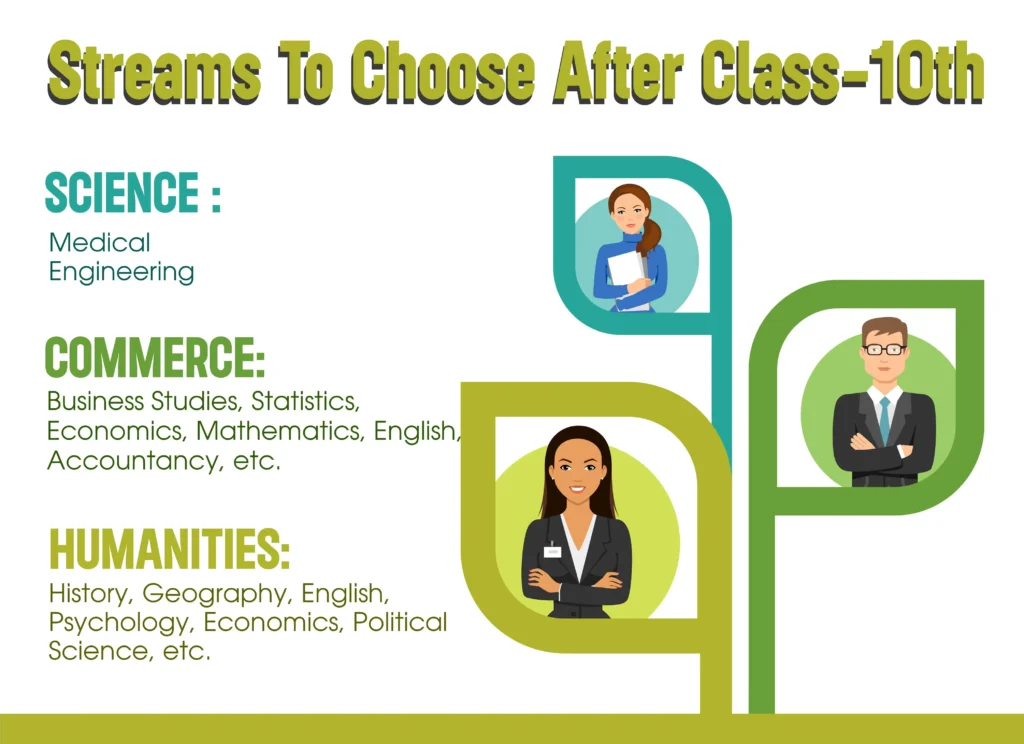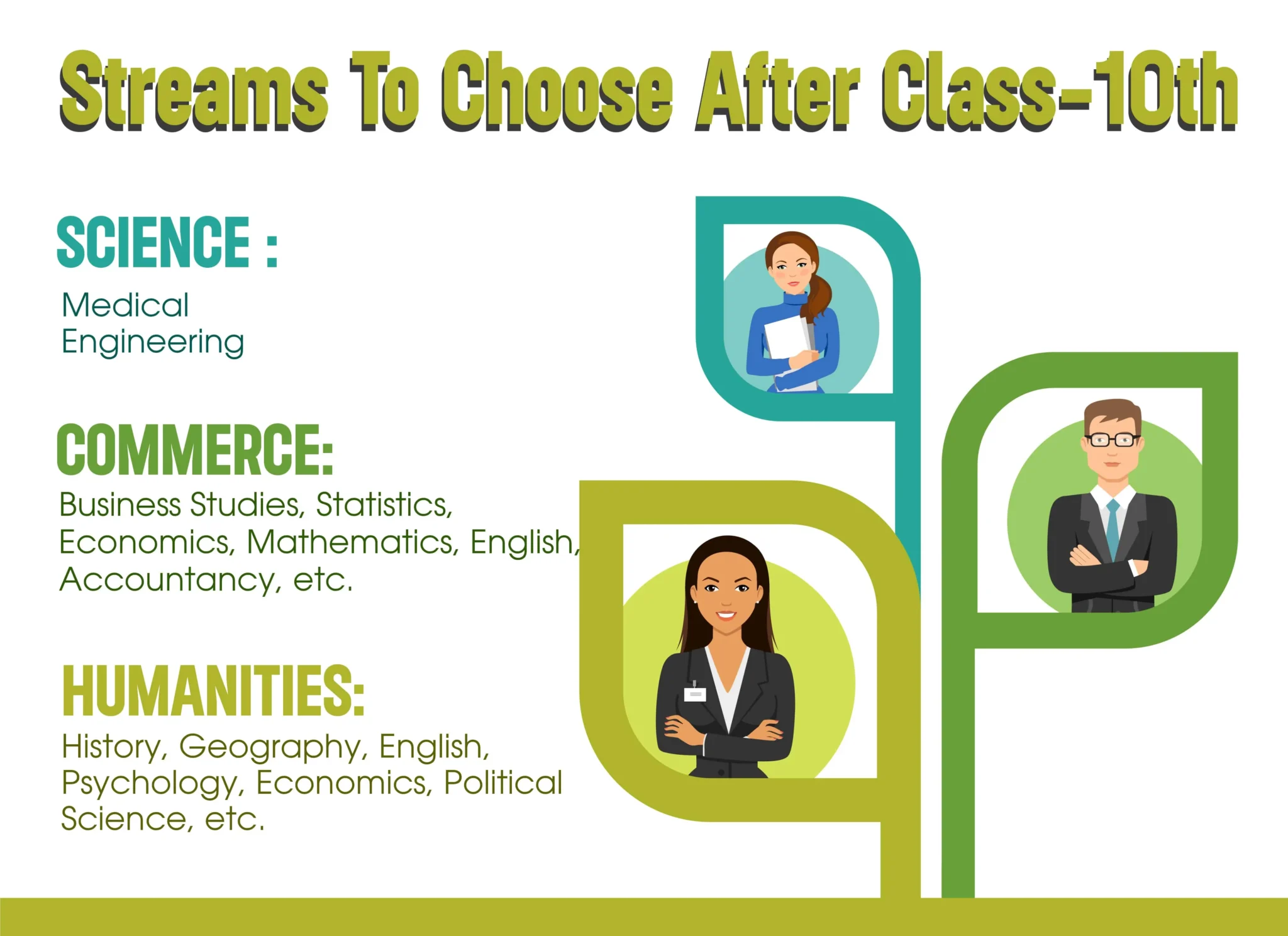 After class 10th, if the students choose to move forward with their Intermediate studies, They are faced with three major fields/streams to choose from.
Science
If the students find themselves enjoying the inquisitiveness of scientific thinking, as one of their interests, they can certainly explore the subject. The discipline of Science allows the student to further choose between the medical and engineering fields, depending on the interest and goals of the students.
The list of subjects in this stream is Physics, Chemistry, Biology/ Mathematics, English, and any additional subjects. Sometimes, the students can get to study both Biology and Mathematics in their intermediate but this depends solely on the availability of the resources.
Commerce
If the student aspires to build their career in finance, banking, and other related fields then commerce should be the choice at the intermediate level. With this stream, the students study Business Studies, Statistics, Economics, Mathematics, English, Accountancy, etc.
Humanities
The Humanities/ Arts stream has significantly become popular as several students have started opting for it in recent years. The stream offers a detailed study of a variety of subjects like History, Geography, English, Psychology, Economics, Political Science, etc.
How To Make The Choice After Class- 10th?
Now, this could be said to be the most common question the students have in their mind, once they start reaching the end of their class-10 and at times even after that. Though there are no set criteria or protocols to make this decision, there certainly are some aspects that should be kept in mind before such a choice is made.
Know Your Interests:
Be familiar with your interests, if not then, start exploring them. It is an essential part when it comes to studying, choosing which field you wish to study and what your aptitude fits into. That means, if the student has the aptitude for arithmetic thinking, and chooses the humanities stream, he/she won't be able to fully explore their skills. Similarly, a student aspiring to be a banker is not recommended to opt for the science field.
Are you interested in medicine, helping the patients and would not mind spending your entire day in hospital? You must then go for Medicine and its other associate fields such as MBBS, BDS, B.Pharma, etc or other applied fields such as Physiotherapy, Occupational Therapy and others.
Do you want to become a sculptor? Want to become a renowned artist? Arts stream will help you out!
Are you interested in economic trends and policies? Want to become a well known Economist? Arts or Commerce streams will be of use to you.
Though the students may get allured with the pristine the stream offers or the spend the last two years of their school with their friends but are more likely to suffer in the latter years of their life.
Give Attention To Your Passions:
Many a time, it is often heard that people let go of their interests and hobbies as they grew in the hustle of everyday life. A major reason for this is that the students often overlook their passions and go with the field offering more 'successful career opportunities'.
Never overlook your passion in the desire to achieve the aim others define as successful. Be true to your interests and passions. Another aspect of success is satisfaction. You have to enjoy what you do. Therefore, pay attention to your passions. Catering to your passion gives you a higher chance of succeeding and living a happy life.
For instance, if you wish to be a musician, it is important to refer to your other aptitudes as well before making a choice so that you can pursue your interest during your graduation.
Find Your Strengths:
Another important aspect, once you are deciding on your interests and passion is to know your strength. Many times, the students find these three vary from each other. For example, a student may have a passion for dance, and an interest in knowing about computers but also have excellent language skills. Such a scenario can often result in further confusion among the students.
Hence, it becomes necessary for the students to identify not only their interests but also their weaknesses and consider them carefully before making the choice. One of their ways to do so is doing a SWOT analysis.
SWOT Analysis:
SWOT Analysis is a tool that can help you to analyze what you do best and where you need to work upon. SWOT is an abbreviated form of Strength, Weakness, Opportunities, and Threats. These are the four aspects that help you devise your strategy for planning your career. Having done this type of analysis allows the students to uncover areas that may be holding them back from exploring your full potential.
How To Do SWOT Analysis?
List out things you are good at.
Identifying things you know will help when you have a problem.
Try thinking of different ways in which you stand out from the crowd.
Track the academic chart for a better understanding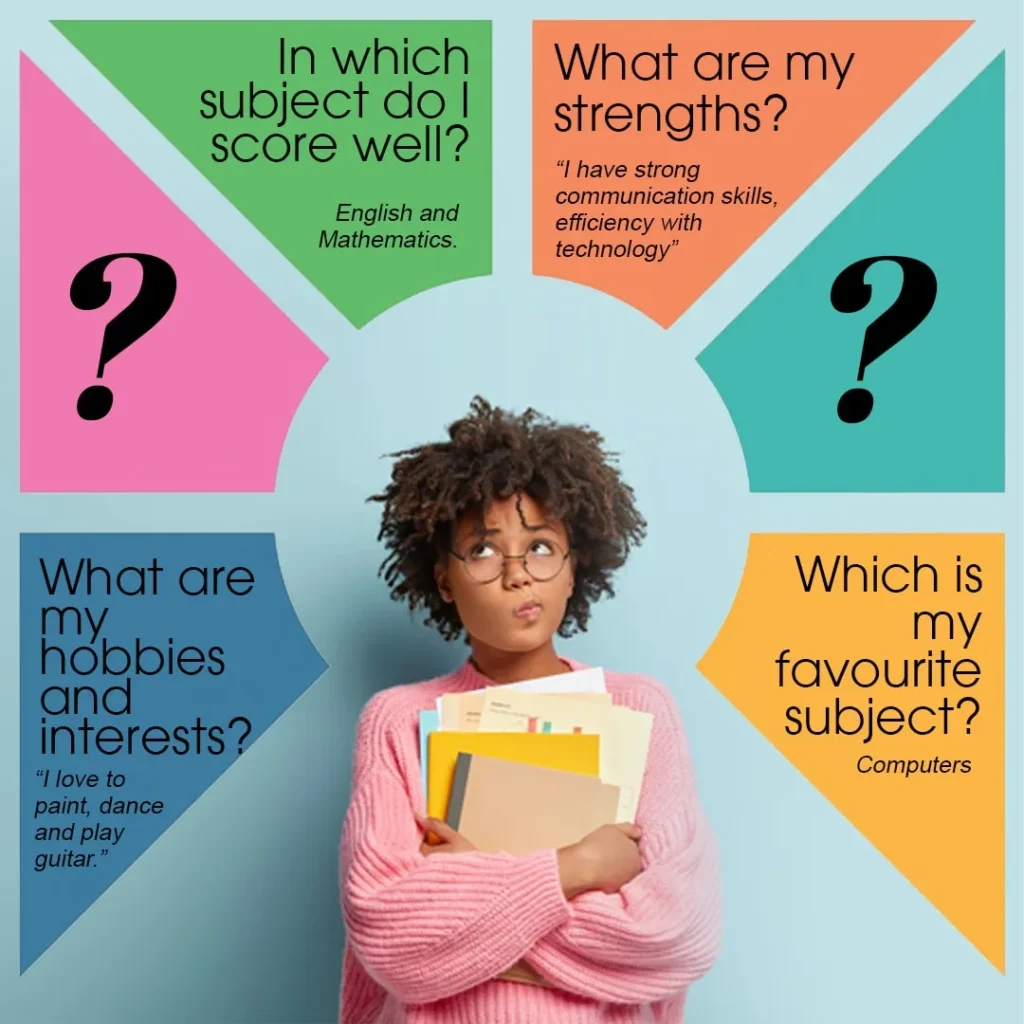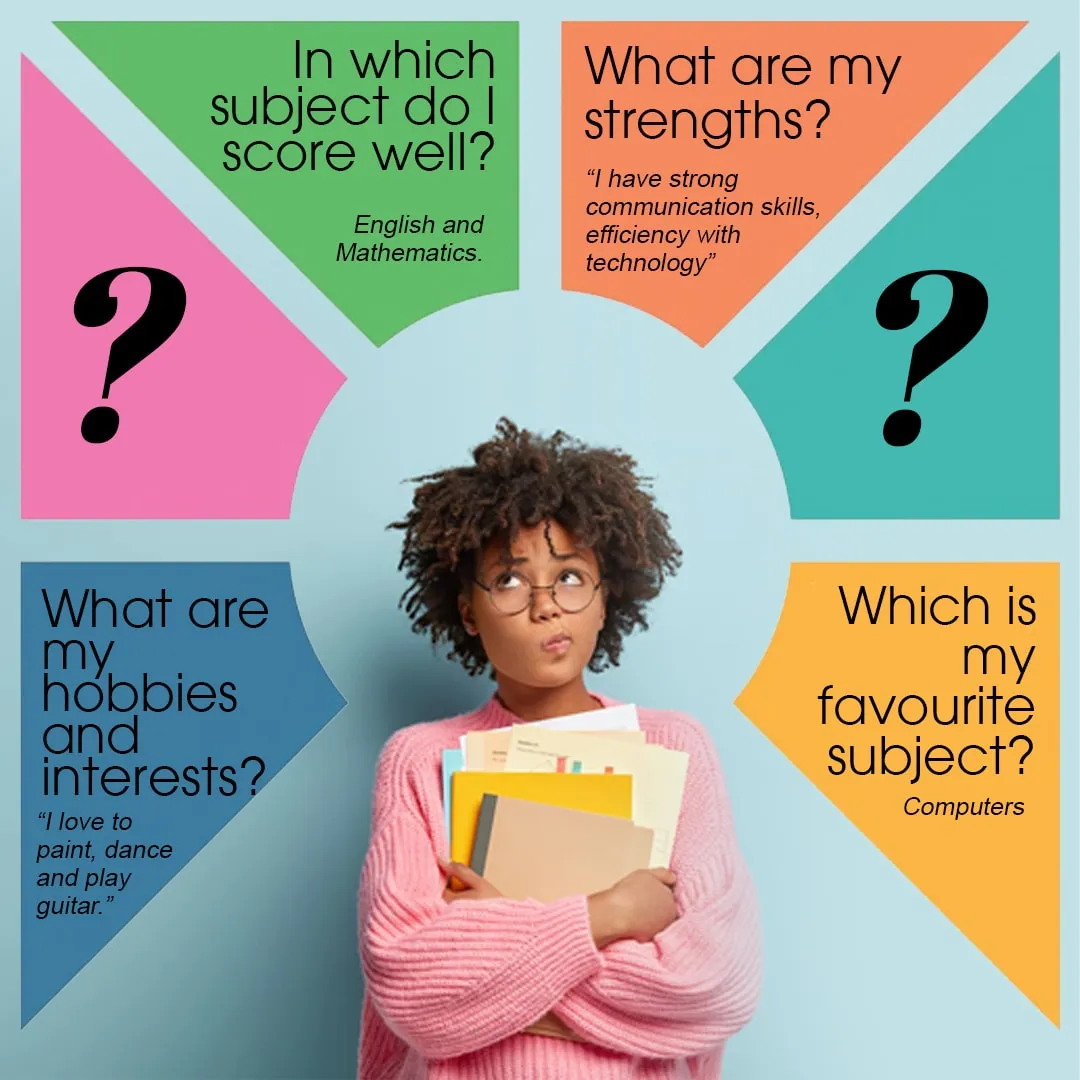 To Identify Weaknesses:
Note the areas where there is a scope of improvement.
Visiting your academic report cards for this part of the SWOT analysis will be fruitful.
Identify what you need to move or improve from the weakness to the strengths quadrant.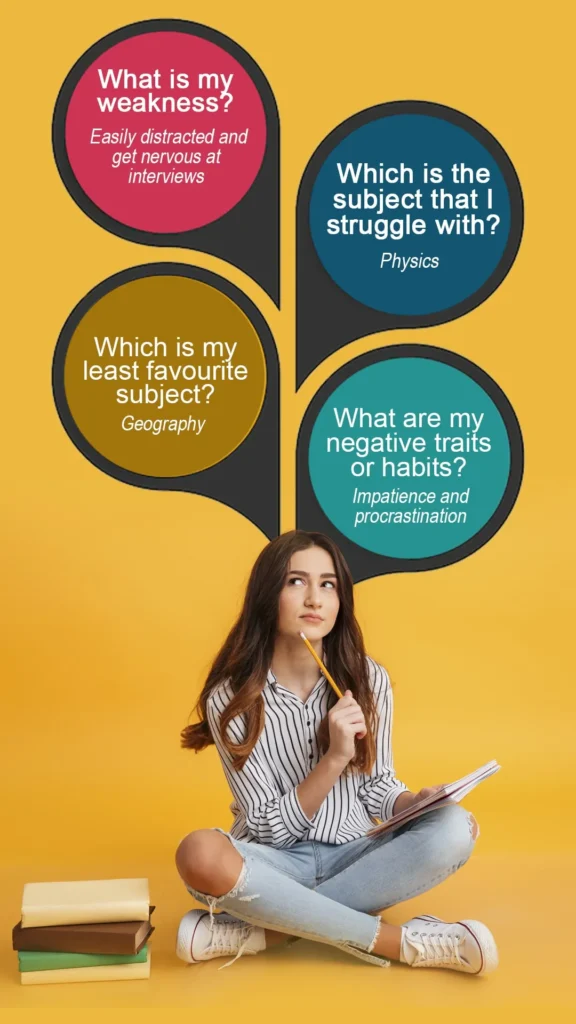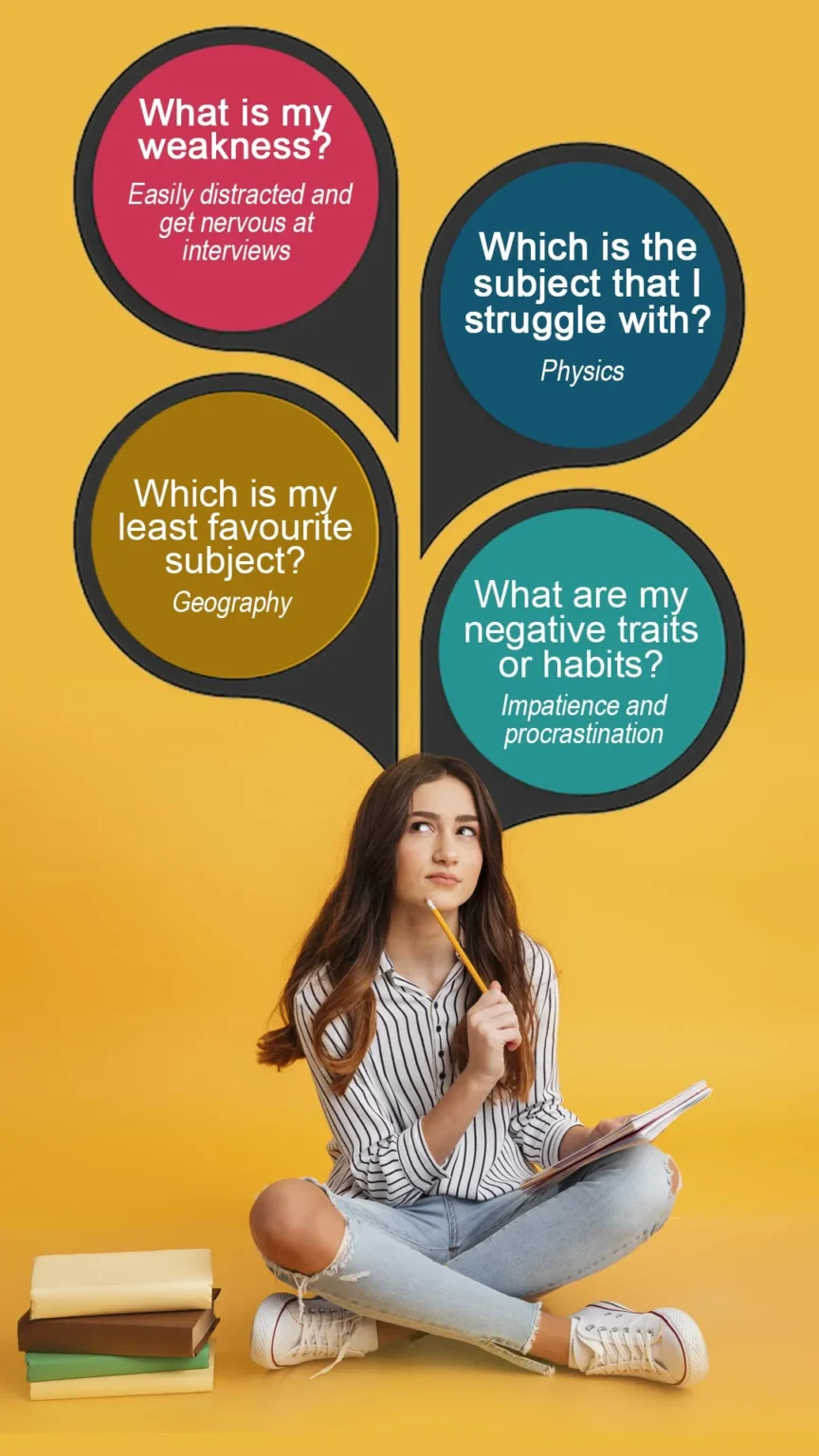 To Identify Opportunities:
After identifying strengths and areas for improvement, you can identify where you can excel.
List out opportunities that come to mind and then shortlist.
Do not be too specific and list as many as you think you can achieve.
Identify possible or different opportunities around you that can act out in your favour.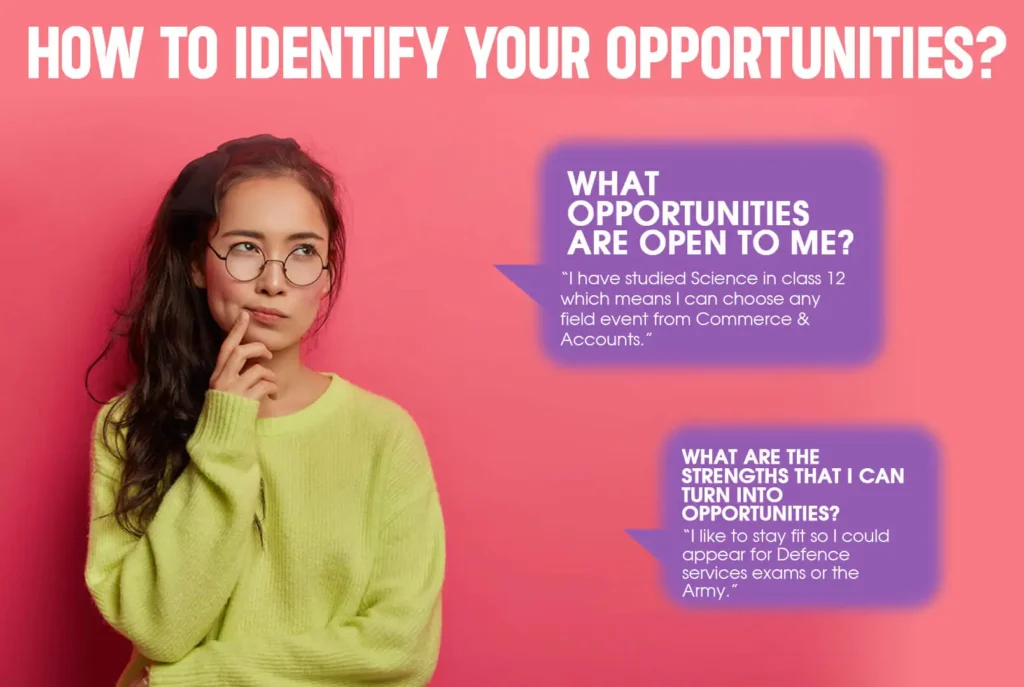 To Identify Threats:
Threats should be the easiest to fill in the SWOT analysis chart.
It is clear what you want to achieve by now, and you also know what could go wrong.
List out things that might come in the way of your goals.
Also, write about what scares you the most and the demotivating factor.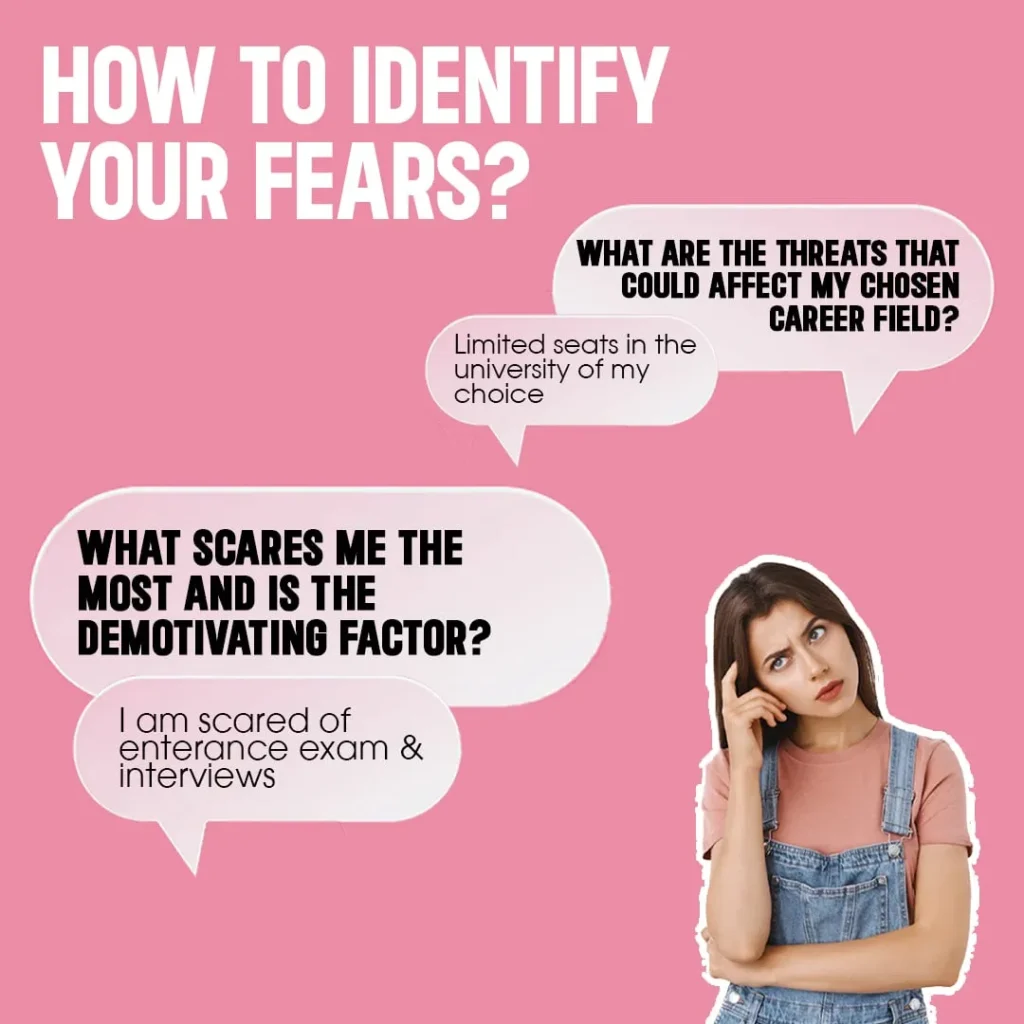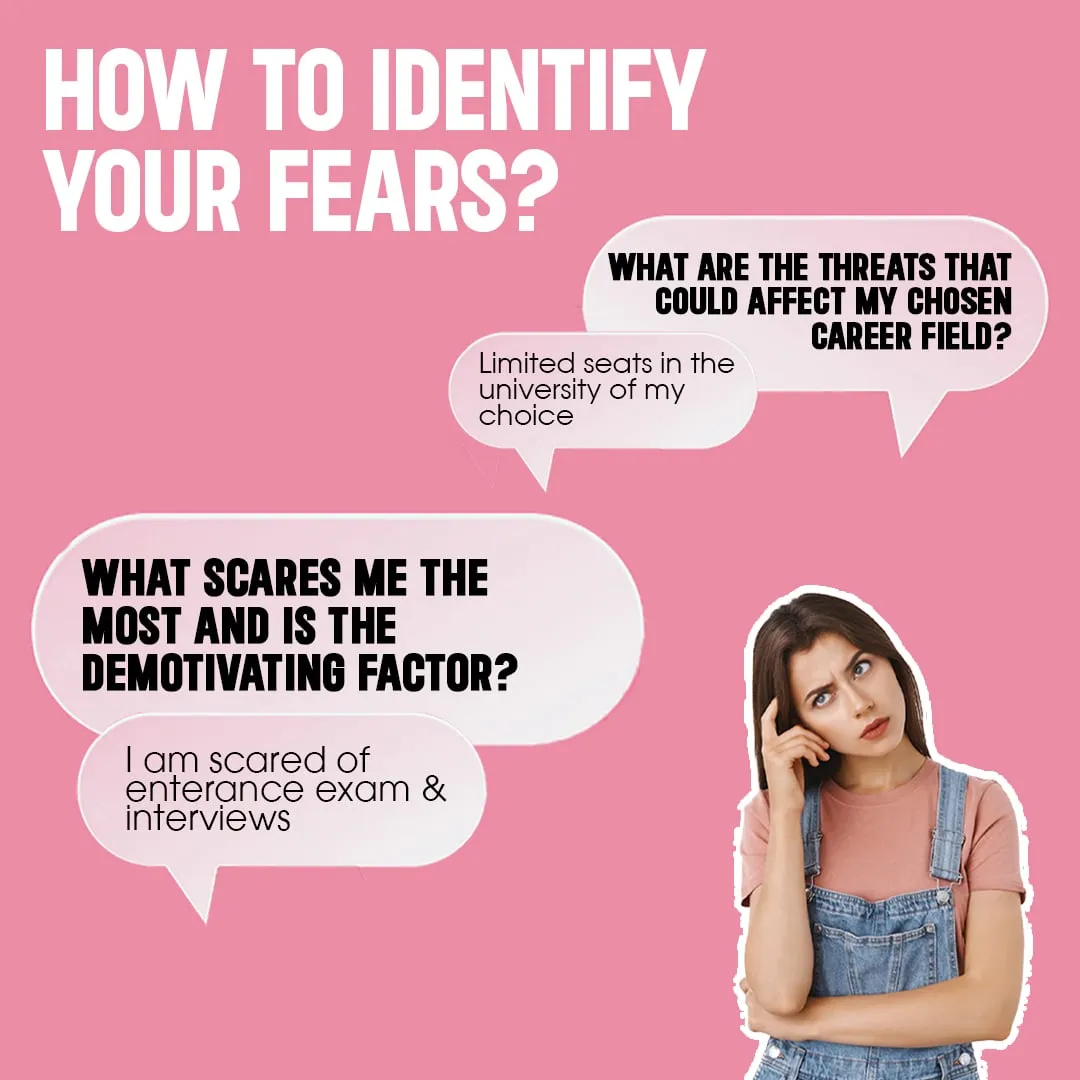 Understand The Basics:
Get a hold of the basics and an insightful understanding of what the subject offers to you in terms of context, learning, and skills. If you are wondering whether to choose Commerce or not, remember you cannot complain about the preparing balance sheet. Try to talk to your seniors and teachers about what you would be doing and what you can do in the future. Firmly grip on the basics and fundamentals of the stream before making a choice.
Orient For Your Goal:
Prepare a plan to reach your desired goal and devise a step-wise strategy. Start with the first step. If you wish to be a journalist, studying Science may not be the choice you want to have. Stick to your plan but keep trying new things to further explore and increase your opportunities. However, do not get disheartened if things do not work out your way. Keep the door open for the alternatives.
Seek Additional Help, If Necessary:
If the student is still confused, remember to ask for external help if deemed necessary. It could be your teachers, mentors, elder siblings, seniors, parents, or even a professional counselor. Remember to not be hesitant in asking for help!