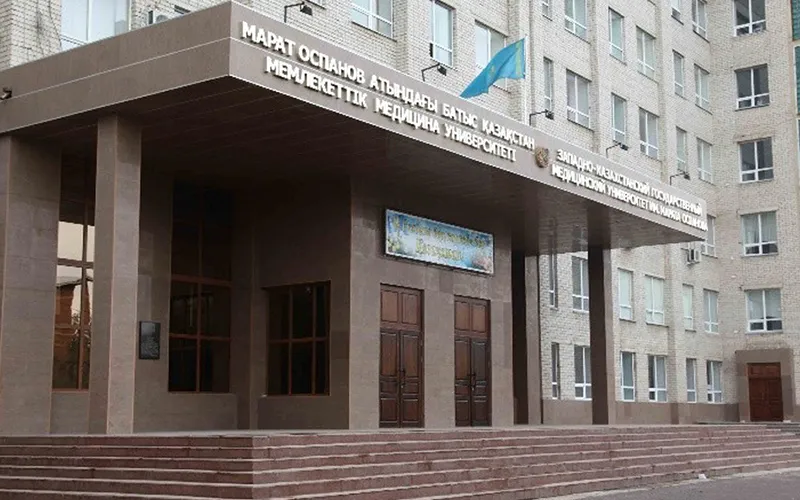 West Kazakhstan Marat Ospanov State Medical University
About University
West Kazakhstan Marat Ospanov State Medical University is considered to be one of the great cultural, diagnostic, educational, medical, and research center of Kazakhstan's West region. The University comprises of its own clinical units such as Dental Clinic, Family Medicine Clinic and Medical Centre which are delivering the tertiary care. The University was established in the year 1957. These days, the University staff actively introduces innovative approaches and modern technologies in the field of education as well as medicine.
There is post graduate training in 4 specialities in the master's programme, 18 specialities in residency as well as 2 specialities in the doctoral programme, advanced training of physicians and nurses in 29 specialities and primary professional retraining 22 specialities. The structure of the University consists of faculties, departments, a medical care, a family clinic, a dental clinic, a scientific and practical center, a center of practical skills, a department for teaching and methodical work, a department or administrative staff management, laboratories, and other educational and methodological, scientific and auxiliary departments.
Faculty of General Medicine
Faculty of Dentistry
Faculty of Health Care Management
Faculty of Pharmacy
Faculty of Preventive Medicine
Faculty of Nursing Care
Students from various countries apply to get admission in MBBS and other medical courses West Kazakhstan Marat Ospanov State Medical University. The University is known for its quality of education which matches the international standards. The students are provided with various opportunities to participate in international exchange programs, seminars, conferences and projects.
The campus of West Kazakhstan Marat Ospanov State Medical University is fulfilled with all the basic amenities and other facilities. The campus has the centralized AC. There are hostel facilities for students. The hostels are well guarded with 24/7 security system. There is a well-equipped library for the students. The university offers a friendly and multicultural environment. The campus has many activity complexes like activity centers, cafés, canteen, a gym, sports complex, etc.