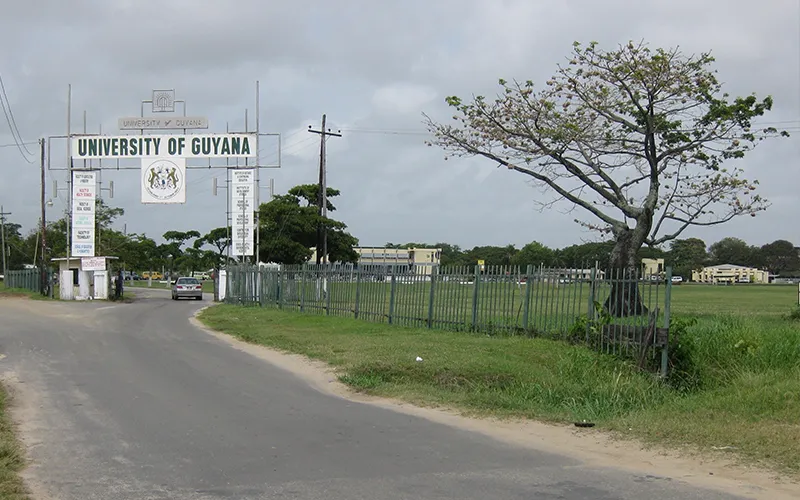 University of Guyana
About University
The University of Guyana was established in April 1963. It was founded with a mission "To discover, generate, disseminate, and apply knowledge of the highest standard for the service of the community, the nation, and of all mankind within an atmosphere of academic freedom that allows for free and critical enquiry."
The University offers many diploma, certificate, undergraduate degree, associate degree, postgraduate degree and professional degree programs. Around 110+ undergraduate and postgraduate programs are available. The university also gives the opportunity to the students to engage and participate in sports, debate, cultural and professional activities.
The enrolment numbers of students are 8000 per year and most of the graduates are working in different countries. They are now successful and working locally, regionally and internationally. The university played a major role as a contributor to the public and private sectors in the national economy.
The University offers extra-mural classes to the students by the Institute of Distance and Continuing Education (IDCE) at four different locations- Georgetown Region and the towns of Anna Regina, Essequibo Region, Linden, Upper Demerara Region and New Amsterdam, Berbice Region.
DEPARTMENT OF MEDICAL TECHNOLOGY
DEPARTMENT OF PHARMACY
DEPARTMENT OF PUBLIC HEALTH
SCHOOL OF DENTISTRY
SCHOOL OF MEDICINE
The University encourages students to participate in extracurricular activities like sports or join student clubs. There are many sports in which the students participate like- different kind of Athletics, Basketball, Volleyball, Football, Cricket, Table Tennis and Indoor games – chess, scrabble, dominoes.
For a comfortable stay, students are recommended to bring some items with them and follow the dormitory rules and regulations for their own good. Also, all the students have access to the refrigerator for storage of perishable food items.