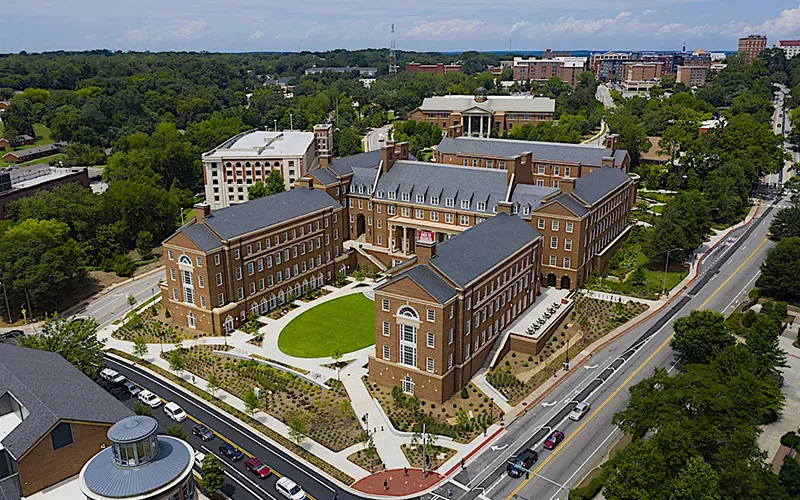 University of Georgia
About University
The University of Georgia was established in 2004 at Tbilisi, is a private college which is recognized worldwide as being a member of the Bologna Process. It ranks 9th as one of the best universities in Georgia. It is accredited by the Ministry of Education of Iran and officially listed in Medical Council of India (MCI).
The university offers quality education of global standards and focuses on developing & polishing young talents for the future. It enriches the students with creative skills through modern educative techniques. It has an excellent group of faculties, who are experts in their own respective fields and always there to help & guide students. The University of Georgia offers one of the best medical education in the world and offers versatile opportunities to the students for collaboration with other students, in renowned universities for enhancing their knowledge base.
Presently, the University has around 6000 students, which also include a large number of international students. It offers regular training to the students to improve their skills for a better career. To promote student employment, job fairs, conferences are held every year on campus where representatives of leading companies come and take part.
Faculty of Pharmacy
Faculty of Dentistry
Faculty of Nursery
Faculty of Medical Education
The university has students from all over the world, who hail from various culture and nationality. It has various student clubs which organizes many extra-curricular activities and promotes the idea of fitness, health and developing creative skills. It offers academic as well as personal help and guidance.
The University offers furnished hostels which are well-equipped with all the basic amenities having a good atmosphere. It primarily focuses on social and personal well-being.
| | | | |
| --- | --- | --- | --- |
| | Tution Fee(In $) | Hostel+Food(In $) | Grand Total (Total Expenses) |
| First Year | 5500$ | 2500$ | 8000$ |
| Second Year | 4500$ | 2500$ | 7000$ |
| Third Year | 4500$ | 2500$ | 7000$ |
| Fourth Year | 4500$ | 2500$ | 7000$ |
| Fifth Year | 4500$ | 2500$ | 7000$ |
| Total Fee | 23,500$ | 12,500$ | 36000$ |
NOTE: The above-mentioned fee structure is the final amount to be paid by the student to Rus Education. This fee package includes Tuition fee, Hostel accommodation fee, medical insurance, remuneration to the center, MCI coaching for the complete duration of the course, airport transfer to the university, a phone call to parents on arrival in the university, study material in English Language, documentation of the student in the university, free translator to facilitate, and other services.
Link to the official website – https://www.ug.edu.ge/public/