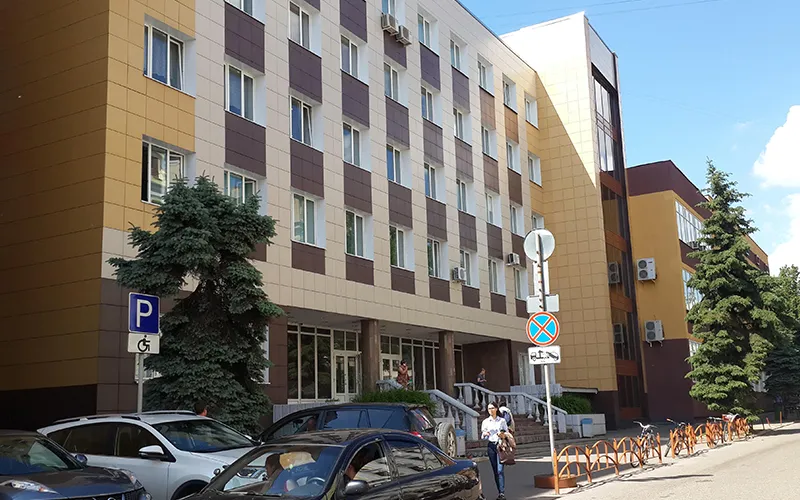 Tver State Medical University
About University
Tver State Medical University is one of the top medical universities of Russia. It is one of the oldest and leading educational institutions in Russia.
For more than 70 years the Tver State Medical University has been playing a leading role in the development of medical science and training of medical practitioners and scientists. Today it is the largest medical scientific, research and educational centre, noted for its extensive clinical and laboratory base and a brilliant teaching staff.
Tver State Medical University has over 6000 beds in 10 various hospitals, including specialized hospitals for oncology, tuberculosis, infectious, skin and sexual transmitted diseases.
TSMU was first to start studies in English among all Top Medical Universities of Russia.
Tver State Medical University is a WHO-recognized medical establishment. It has various profound contacts in the fields of basic medical education, postgraduate training, scientific research, diagnostics, treatment and diseases prevention with many medical organizations of Russia and other countries. Tver State Medical Universityis one of the medical universities for Russia recognized by MCI, WHO, UK, USA and other major countries. The international partners of the University are the Saarland University (Germany), Medical University of Lublin (Poland), Bicon (USA), DAAD (Germany), MASHAV of Israel , Russian Educational Centre (Sri Lanka), RCIE (India).
The main areas of international cooperation are cardiology, genetics, pediatrics, gastroenterology, ophthalmology, radiology, surgery andpublic health. The University regularly organizes international academic meetings where scientists and professors from Germany, UK, Canada, USA, Israel, India and other countries are invited to read lectures and to give practical training to the students.
The Tver State Medical University has trained medical specialists for foreign countries since 1962. Currently students from more than 50 countries study in Tver State Medical University, mainly from India, Sri Lanka, Nepal, countries of the Eastern Europe, Africa, Asia and Latin America.
Faculty of General Medicine
Faculty of Dental Medicine
Faculty of Pediatrics
Pharmaceutical Faculty
Faculty of Advanced Nursing Education
Faculty of Postgraduate Studies
Tver State Medical University has four specialised hostels which can accommodate more than 1800 students. Two of them are flat type i.e. with attached bathroom; toilet and kitchen. The hostels are centrally heated (air-conditioned) and fully furnished. The basic system is two or three students in one room.
Every hostel has internet facilities (Wifi and broadband). Students can get Indian food at the canteen of the hostel and access their native language TV channels (Hindi, Tamil etc.). All the hostels are well guarded with police security. Complete hygiene is maintained in the hostel premises to provide a conducive environment for studies to the students.
TSMU organizes cultural programs every year in which students from various countries of the world take part. The Indian student association celebrates Indian festivals like Diwali, Holi, Baisakhi etc. every year. TSMU also organizes tournaments like table tennis, International tournaments of Cricket, Football, Basketball, and Badminton etc. to encourage the students for participating and helping them develop a holistic personality.
TSMU is the best university for Indian students to pursue MBBS in Russia.
Fee Pattern
Total Fee
1st Year
Total Fee
2nd-6th per year
Grand Total Total Expenses
Semi-package
20,000$
3000$
35,000$
One Time Package
29,200 USD
29,200 USD
(Full Course)
1- Above Fee Sturcture Includes Tuition Fees and Basic Hostel Fees and Medical Insurance , FMGE Coaching Classes, Overhead Expenses
2- Mess Fees (Lunch+Dinner) Per Year Will be 1200$. However it will remain closed from 2nd July till 31st August.
NOTE: The above-mentioned fee structure is the final amount to be paid by the student to Rus Education. This fee package includes Tuition fee, Hostel accommodation fee, medical insurance, remuneration to the center, MCI coaching for the complete duration of the course, airport transfer to the university, a phone call to parents on arrival in the university, study material in English Language, documentation of the student in the university, free translator to facilitate, and other services.
Tver State Medical University - FAQ