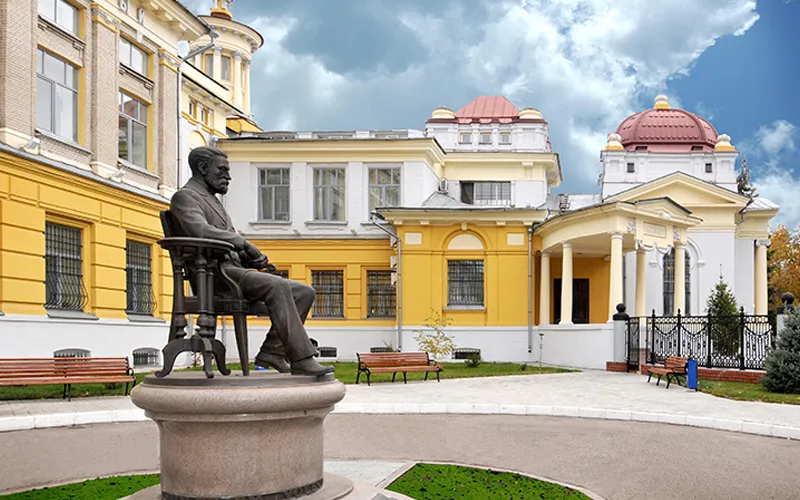 Saratov State Medical University
About University
Saratov State Medical University is one of the prominent and oldest government medical universities offering medical education at an affordable cost to all the international students. The University is located in the city of Saratov and was established in the year 1909. The University was founded by Professor Vassily Razumovsky and was appointed as the first rector of the University. The first medical batch was started in the year 1909 with 93 students and all of them were males. The first international batch was enrolled in 1991 with a large number of Indian medical aspirants. Since its foundation, Saratov State Medical University has followed the classical system of teaching medicine, which majorly comprises of detailed powerful theoretical lectures in the field of knowledge and subsequent practical training in various clinical departments. The course duration of MBBS at Saratov State Medical University is of six years. Saratov State Medical University is globally recognized by various medical council bodies including MCI (Medical Council of India) and is also enlisted with the World Directory of Medical Schools (WDOMS). The degree awarded by Saratov State Medical University is recognized globally and thus medical graduates from Saratov State Medical University are eligible to practice their medical career in any country of the world, only after qualifying the FMGE of that country. Every year, more than 500 students enroll in the University. Currently, the University has more than 1500 international students coming from various parts of the world to study MBBS at Saratov State Medical University. At present, Saratov State Medical University is a modern center of education, science, and culture in the region.
Faculty of General Medicine (MBBS)
Faculty of Preventive Medicine
Faculty of Dentistry
Faculty of Stomatology
Faculty of Pediatrics
Faculty of Pharmacy
Faculty of Nursing
Faculty of Medical Psychology
Faculty of Economic and Health Care Management
Faculty of Prevocational training
Faculty of Training and Internship
Saratov State Medical University offers a lively and vibrant environment that helps students to study in a conducive environment. The University aims for the overall development of every student and thus organizes various cultural, sports and personality development programs such as student exchange program, conferences, debates and other.
The University has a student center where all local and international students gather together to foster new friendships.
All major Indian national festivals are celebrated inside the hostel and University premises so that students don't miss the feeling of home.
The University offers cozy and comfortable accommodations to all international students. The rooms are allocated on a twin sharing basis of the same genders. All the rooms are equipped with amenities that are essential for a comfortable living. The hostel has a central heating and cooling system along with the laundry facility.
There is a kitchen available on every floor giving students the option of self-cooking.
Parents don't have to worry about the security of their children as the hostel premises in under CCTV surveillance; moreover, girls' hostel is under the supervision of female wardens.