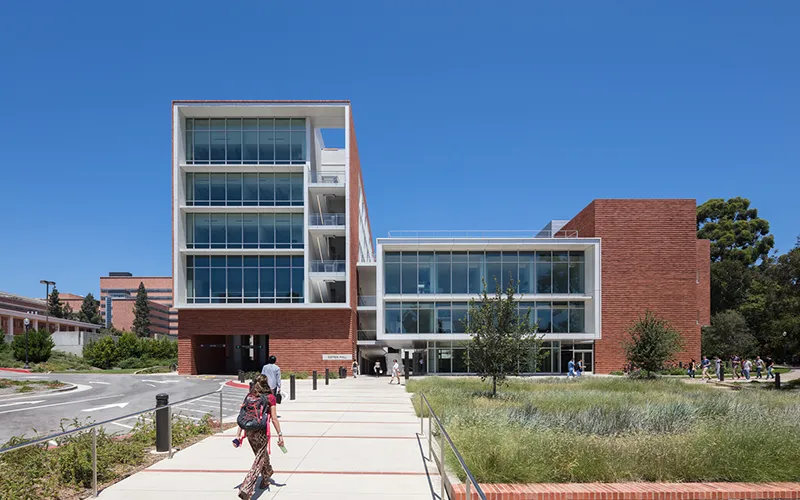 David Geffen School of Medicine at UCLA
About the University
The University of California, Los Angeles School of Medicine also known as the David Geffen School of Medicine at UCLA (DGSOM) was founded in the year 1951. DGSOM is the second Medical School in the University of California, after the UCSF School of Medicine.
The university became one of the Top Medical Universities in America in academic medicine and research.
UCLA DGSOM offers MD in the USA to all medical aspirants for 4 years. The David Geffen School of Medicine is an internationally recognized leader in research, medical education, and patient care. It is recognized by the National Medical Commission (NMC), enlisted with the World Directory of Medical Schools (WDOMS), certified by the Foundation for Advancement of International Medical Education and Research (FAIMER), and approved by the Medical Council of Canada (MCC). David Geffen School of Medicine at UCLA (DGSOM) is accredited by the Liaison Committee for Medical Education (LCME).
The curriculum at DGSOM is designed to increase the integration of normal human biology with disease processes and clinical skills from the first week of medical school onward. The university follows a step-by-step process of education in order to serve every detail of Medical Education, research, and innovation to the students who are the future leaders in the field of medicine.
1. Basic Sciences
Biological Chemistry
Computational Medicine
Human Genetics
Microbiology, Immunology & Molecular Genetics
Molecular & Medical Pharmacology
Neurobiology
Physiology
2. Clinical Departments
Anesthesiology
Emergency Medicine
Family Medicine
Head and Neck Surgery
Department of Medicine
Department of Neurology
Neurosurgery
Obstetrics and Gynecology
Ophthalmology
Orthopaedic Surgery
Pathology and Laboratory Medicine
Pediatrics
Psychiatry and Biobehavioral Sciences
Radiation Oncology
Radiology
Surgery
Urology
David Geffen School of Medicine at UCLA creates an optimistic environment for the students. It supports the students in various ways such as assisting the students to build a bright future, ensures the wellbeing of the students, and much more. Sports and cultural events are part of the curriculum at the university. Students are encouraged to participate in any extracurricular activities to maintain a study life balance.
Accommodation at the university is provided with unique diversity. Students from various backgrounds stay at the university housing while studying at the university. However, students are also allowed to accommodate themselves off-campus during their 4 years MD program at DGSOM.