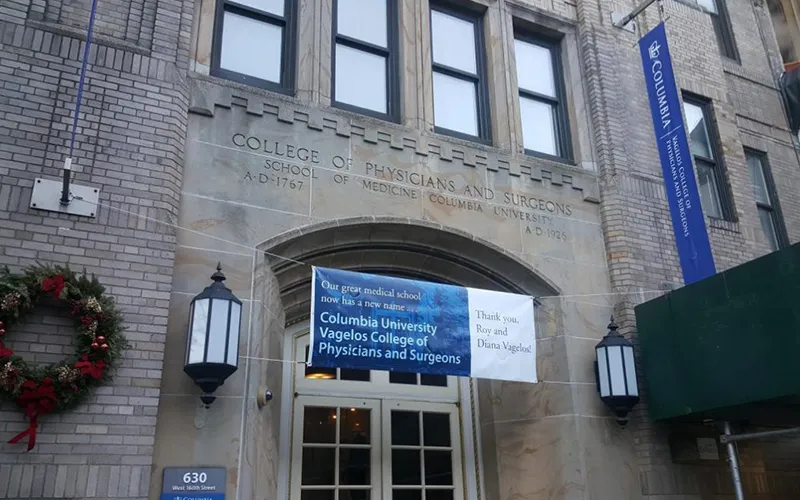 Columbia University Vagelos College of Physicians and Surgeons
About the University
Columbia University Vagelos College of Physicians and Surgeons (VP&S) was founded in 1767. It is the graduate Medical School of Columbia University. VP&S was the first Medical School in the United States to award the Doctor of Medicine (MD) degree to its graduates. Among the other Medical Universities in the United States, Columbia University ranked fourth for medical research by the U.S. News & World Report.
The University is equipped with state-of-art infrastructure and technologies. For more than 250 years, VP&S has pioneered medical education, research, and patient care for patients from around the world.
In 2018, many alumni and supporters created a program that supports the financial needs of the students who qualify for financial aid by replacing education loans with scholarships. This scholarship program opens remarkable opportunities to the students who couldn't afford to pursue MD at Columbia University.
VP&S provides high-quality education to prepare medical aspirants to become doctors or leaders in their medical profession.
Columbia University Vagelos College of Physicians and Surgeons is accredited by the Liaison Committee on Medical Education (LCME), it is also recognized by the National Medical Commission, enlisted with the World Directory of Medical Schools (WDOMS), certified by the Foundation for Advancement of International Medical Education and Research (FAIMER), and approved by the Medical Council of Canada (MCC).
The Duration of the MD program at Columbia University is 4 years. Students who graduate MD from Columbia University practice medicine in different parts of the world.
Students who are studying MD at Columbia University often choose to live in dormitories and residential housing facilities. The housing is made for all students from diverse communities. Options include studios, one-bedroom apartments, and multi-room apartments for singles, couples, and groups of friends. The university also offers gender-specific floors and accessible rooms to make life simple, comfortable, and easy for the students.
Vagelos College of Physicians and surgeons create an environment not only for academic purposes but also for living a healthy lifestyle. This allows students to excel and develop their interests and strengths in their Medical career.
While at VP&S, students are encouraged to take advantage of the extracurricular opportunities like music, theatre, athletics, and interest groups provided by the VP&S Club. This allows the students to grow individually as well as professionally.