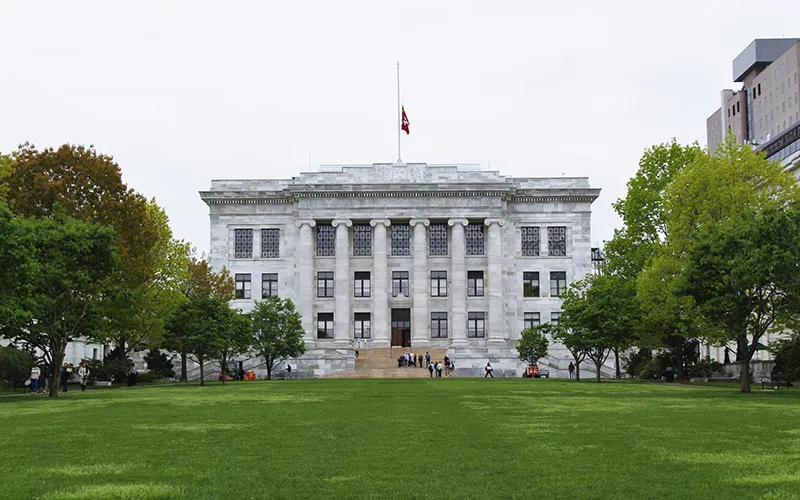 Harvard Medical School
About the University
Harvard Medical School was established in the year 1782. It is a private university in Cambridge, Massachusetts. Harvard University is the oldest institution of higher learning in the United States and among the most prestigious institutions in the world. The University trains Medical aspirants from different corners of the world.
Harvard Medical School has been delivering and expanding the boundaries of knowledge for more than 200 years. The University received various National and International awards. University faculties from different research platforms received Nobel Prize in Medicine or Physiology, and Peace, where 16 recipients received 10 prizes.
Harvard Medical School offers MD~MBBS in America to qualified medical aspirants. Currently, the university has more than 700 students pursuing MD in America which include Indian students as well.
Harvard Medical School embraces excellence in education, research, and patient care. Today, Harvard is approved by NMC and the Medical Council of Canada, enlisted with WDOMS, recognized by WHO, Certified by FAIMER, and other leading Medical Institutions of the world. In 2019, HMS received full accreditation status from the Liaison Committee on Medical Education (LCME), the national accrediting body for MD degree programs in the Americas.
Though Harvard is a prestigious Medical University offering MBBS in America, it does not own or operate hospitals, instead, it is affiliated with 15 clinical and research institutes that provide clinical training and internships. Students who graduate MBBS from Harvard Medical School are employed in these hospitals and are also working in many other hospitals around the world.
The Duration for MD~MBBS in America at Harvard Medical School is 4 years.
Harvard Medical School provides extensive support to the students studying at the campus. Departments like the office of student affairs the Office of Recruitment and Multicultural Affairs, the Scholars in Medicine Office, the Office of Learning Resources and Support, the Office of Disability Services, and the five Academic Societies, are all formed to support the students' education, campus life, well-being and career planning. All the staff works together to foster the individual and professional growth of the medical students.
HMS offers a range of services including health plans and security. Students are also encouraged to present their scholarly work at Soma Weiss Student Research Day which is an annual Forum at Harvard. This forum allows students to interact with faculty, staff, and peers from the greater Harvard community.
At HMS, students are accommodated at different housing of their choice – On-campus, off-campus, and Temporary Housing. In all these housing facilities, students are given a comfortable atmosphere where they may forge friendships, study, eat together, and relax.
For temporary accommodation, students are recommended to search on rotating rooms or Facebook groups.
All in all, students of HMS experience great things while studying MBBS in America.