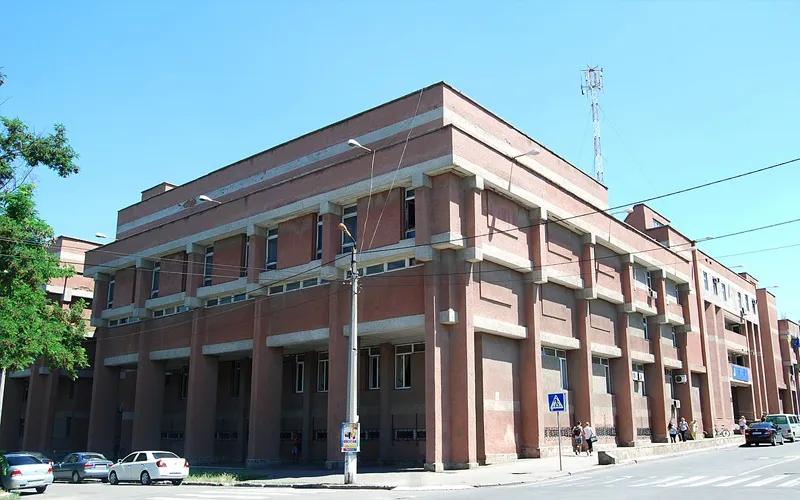 Black Sea National University
ABOUT UNIVERSITY
The Black Sea National University is a division of National University "Kyiv Mohla Academy" (NaUKMA). The University has been named after Petro Mohyla (founder of the academy). It was established in 1996 to acknowledge the need of the specialists along with the vision of providing higher education, especially in support of human welfare and social reforms. Initially the University enrolled a modest number of students, but later on in 2000, comprehensive operation started after the infrastructure was in place. Within a very less span of time, the university has become one of the most respected institutions in the Southern region and in the national research community. Ranked#24 out of 200 in international recognition and Ranked#40 in the overall UNESCO ranking of Ukrainian Universities. Black Sea National University has acquired the fourth level of accreditation by the Ministry of Education and Science of Ukraine. Graduate foreign students of the university, having degrees & diplomas are legalized by the Ministry of Education of Ukraine and Ministry of Foreign Affairs of Ukraine. Approximately, it employs 310 teaching staff and enrolls about 4000 students. International participation has played a significant role in the formation and maintenance of the educational standards of the University. In order to secure international standards, the university has strong links with different international organizations and foreign universities.
The medical faculty of Black Sea National University offers the following types of programs:
Human health (Doctor of Medicine/MBBS)
Ecology
Psychology
Physical rehabilitation
Foreign students are housed in hostels, in rooms equipped with modern furniture, separate showers and toilets, and Hi-Speed Internet Connection
There are total 13 sports sections, including sailing, underwater sports, martial arts, etc. available in the University.
In every autumn and spring, University Championship of Football is organized
The ground of Black Sea National University is spread over a vast zone which comprises of 11 academic blocks, three reading hubs for 350 people, information-computer center with internet facility, publishing centers, student's hall, cultural center, stations of swimming and racing, gyms, four training centres, art gallery, three hostels, canteen & four cafes and also a huge library with 150,000 of books (including literature in 15 foreign languages)
Tution Fee

(In USD)

Hostel Fee

(In USD)

One Time Charges

Total Charges

(Payable by Student)

3800$/Year
600$
1800$
6200$
NOTE: The above-mentioned fee structure is the final amount to be paid by the student to Rus Education. This fee package includes Tuition fee, Hostel accommodation fee, medical insurance, remuneration to the center, MCI coaching for the complete duration of the course, airport transfer to the university, a phone call to parents on arrival in the university, study material in English Language, documentation of the student in the university, free translator to facilitate, and other services.