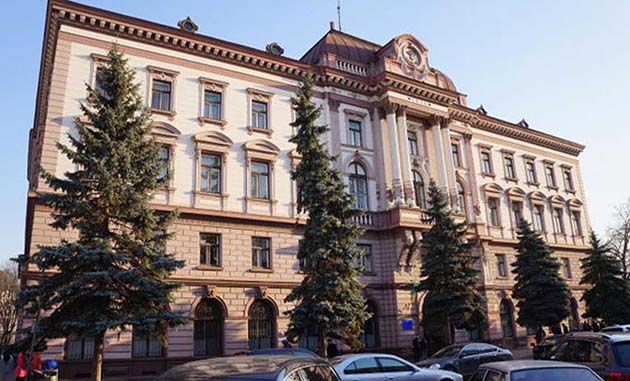 Ivano-Frankivsk National Medical University
ABOUT UNIVERSITY
Ivano Frankivsk National Medical University exclusively received the title of "National Medical University" by the Government of Ukraine. Establishment of IFNMU, the University was founded in the year of 1945 and is recognized by the Medical Council of India (MCI), World Health Organization (WHO) and listed in the World Directory of Medical Schools. It is one of the oldest and a leading medical University of Ukraine for more than 60 years. Highest quality of medical education is delivered by the University which allows the graduates to work successfully in many other countries of the globe, in order to attain huge accomplishment in science and practical public health services sector. Among them are scientists, heads of public health service, dignified doctors. For students seeking quality education at reasonable price, Ivano Frankivsk National Medical University is the perfect destination for them. University comprises of thirteen faculties and a preparatory department.
At the Ivano Frankivsk National Medical University furnishes the specialists at all the qualification levels along with the following specialties:
General medicine (Doctor of Medicine)
Dentistry
Pediatrics
Pharmacy (Bachelor of Pharmacy)
Specialists (MD/MDD) etc.
Ivano Frankivsk National Medical University has an excellent accommodation facility comprising of three huge hostel buildings with a capacity of over 2000 students. Fully furnished rooms with all the basic amenities are available and the buildings are equipped with the reading halls, sports room, stadium and health center.
The management system of IFNMU, strongly believes that students should actively participate in extracurricular and sports activities simultaneously with their studies, so that they can remain active & fit, even when they are pursuing their dreams.
Tution Fee

(In USD)

Hostel Fee

(In USD)

One Time Charges

Total Charges

(Payable by Student)

4000$/Year
1000$
1800$
6800$
NOTE: The above-mentioned fee structure is the final amount to be paid by the student to Rus Education. This fee package includes Tuition fee, Hostel accommodation fee, medical insurance, remuneration to the center, MCI coaching for the complete duration of the course, airport transfer to the university, a phone call to parents on arrival in the university, study material in English Language, documentation of the student in the university, free translator to facilitate, and other services.