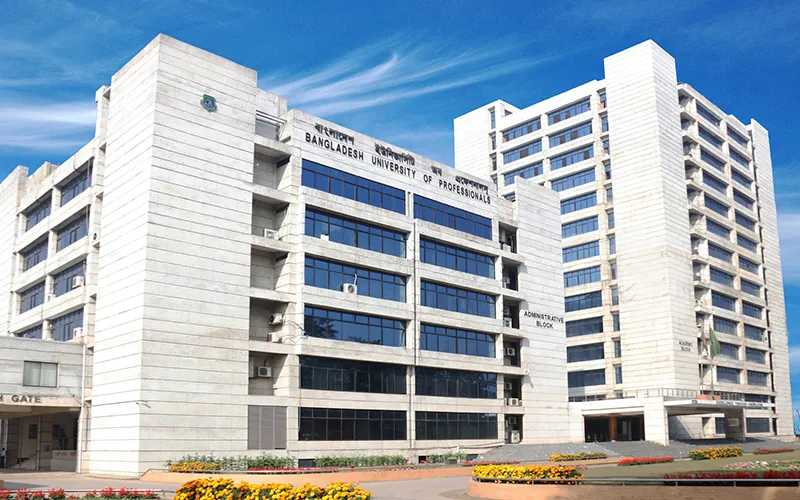 Bangladesh University of Professionals
ABOUT UNIVERSITY
Bangladesh University of Professionals is public university located in Dhaka, Bangladesh. Established in June, 2008, BUP is one of the best universities in Bangladesh that offers courses to the students from all around the world in various fields. Bangladesh University of Professionals is administered by the armed forces of Bangladesh. The main objective of the establishment of BUP was to provide the best education to the students coming from different backgrounds.
Though, the university is one of the youngest universities in the country; the main aim of the university is to expand the knowledge in the field of national security, technology and modern science to achieve the desired human resources development of the country. There are more than 6050 students studying in this University. Out of these, 4800+ are undergraduates, 1200+ are postgraduates, and 50+ are doctorates. There is an academic staff of more than 410 faculty members.
After graduating from V. N. Karazin Kharkiv National University, students can work anywhere in the world in the wake of taking the national medicinal examination of that specific nation.
 Faculty of Arts & Social Sciences (FASS)
 Faculty of Business Studies (FBS)
 Faculty of General Studies (FGS)
 Faculty of Medical Studies (FMS)
 Faculty of Security & Strategic Studies (FSSS)
 Faculty of Science & Technology (FST)
 The Center for Higher Studies & Research (CHSR)
In BUP, students get plenty of options to groom themselves other than studies. There are various facilities; such as cultural and research center, fitness center, library, playgrounds, sports complex and many more.
Hostel facilities are available for the international students. The hostel rooms are fully furnished with all the basic amenities.