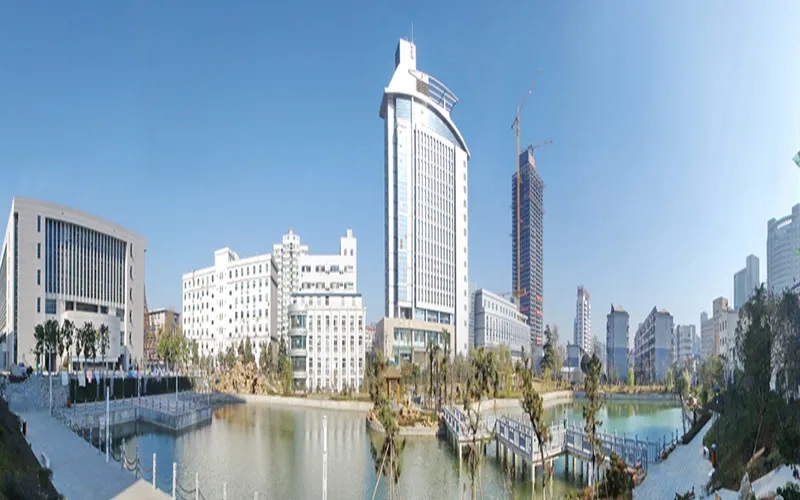 Anhui Medical University
About University
Anhui Medical University was earlier known by the name of Dongnan Medical College and was established in 1926 in Shanghai. The university was first shifted to Huaiyuan County, Anhui Province in 1949. In 1952 it was shifted again to Hefei and the name was changed to Anhui Medical College. The National Committee on Education in 1996 approved a proposal which mentioned the renaming of Anhui Medical College to Anhui Medical University.
Today there are a total of 16673 undergraduates at the college, of whom 179 are enlisted in doctoral programs,2728 in ace's projects, and 8867 in undergrad programs, in addition to 95 worldwide understudies (counting those from Hong Kong and Macao) and 7187 understudies selected in the School of Extended Education.
As of now, the college has 24 specifically subsidiary clinical and research units and ten partnered healing centers, in addition to 42 clinical schools and 37 educating doctor's facilities. Other expert honing and showing bases associated with the college are more than 100. The college at show offers 29 undergraduate projects and alternatives.
The college comprises of two grounds; the principle grounds and the southern grounds. The aggregate grounds covers a zone of 860000 square meters and with add up to floor space of around 700 thousand square meters. You can stroll through the entire grounds in 20 minutes. The grounds is situated on South No.1 Ring-Road of Hefei.
Department of Clinical Medicine
Department of Medical Psychology
Department of Rehabilitation
Department of Iconography
Department of Anesthesia
Department of Medical Cosmetic Science
School of International Students
The students in Anhui State Medical University experience an amazing student life along with a dazzling cultural life. The university specially celebrates all Indian festivals due to a large number of Indian students enrolling in the University. AMU also provides all basic amenities to the students like food, hostel, library, sports complex, gym etc. The classrooms and labs are also well-equipped.
Fees

1st Year

Hostel

Per Year

One Time

Charges

Misc Charges

Per Year

Total

1 Years

Total 2nd Year to

5th Yaers

Total

5 Years

30000 RMB
4000 RMB
800 RMB
2500 RMB
37300 RMB
36500 RMB
183300 RMB
1RMB=10 Indian Rupees(Approx for Calclation Purpose)
NOTE: The above-mentioned fee structure is the final amount to be paid by the student to Rus Education. This fee package includes Tuition fee, Hostel accommodation fee, medical insurance, remuneration to the center, MCI coaching for the complete duration of the course, airport transfer to the university, a phone call to parents on arrival in the university, study material in English Language, documentation of the student in the university, free translator to facilitate, and other services.