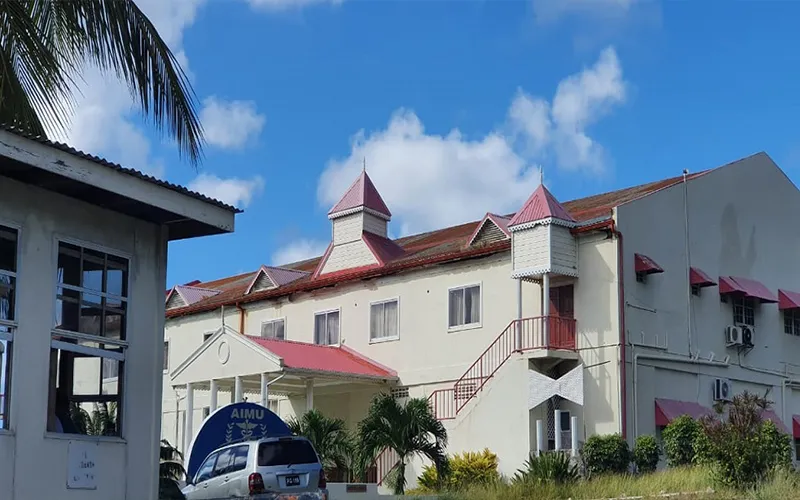 American International School of Medicine
ABOUT UNIVERSITY
American International School of Medicine (AMIS) was established in 1999 and is registered with the National Accreditation Council of Guyana. It is recognized by the Department of Education and the Medical Council of India. Moreover, it is listed in the International Medical Education Directory (IMED), World Health Organization - The AVICENNA Directories and also partner with Walden University; which is the US regionally accredited online university that offers concurrent enrollment opportunities to premed and medical students.
The campus has the advance technology to offer high quality education to the students. It also provides free wireless internet connectivity, anywhere on the campus. The students gets the opportunity to participate in clinical rotations at hospitals in the United States, Canada, UK (London), Guyana and Elective rotations in other countries.
The students are eligible for Residency (after clearing the USMLE STEP I/ STEP II, Clinical Skills and Clinical Knowledge) in the United States. The Government of Guyana recognizes the Medical Degree and the graduates who pass the USMLE STEPS 1 & 2, as they become eligible for internship and certification by the General Medical Council. Students are also eligible to apply to the General Medical Council in the UK for GMC registration and license to practice after completion of the PLAB examination.
Over 85% of students of AISM pass USMLE and 95% cleared PLAB. The graduates of AISM are eligible for the certification in United States of America, Canada, Guyana, UK etc. There are number of graduates who are practicing in USA, India, UK, Guyana, Tanzania, Trinidad, Pakistan and many other countries.
MD PROGRAM
Basic Science
Clinical Medicine
PREMEDICAL PROGRAM
The Campus is located at Georgetown which is near the Atlantic Ocean. It has modern infrastructure and fulfills the basic amenities & other facilities required. The University has a friendly, positive and multi-diverse surrounding. Catholic Church, Hindu Temple and a Muslim Mosque are at a walking distance away from the campus.
The Campus is fully equipped with an open library and free internet access. It is located near supermarkets, gym, cafes and restaurants. Snacks and alcohol free beverage are readily available for the student. In university there is Environmental club, Geriatric club, AISM Student Society and Bible club for the holistic development of the students.