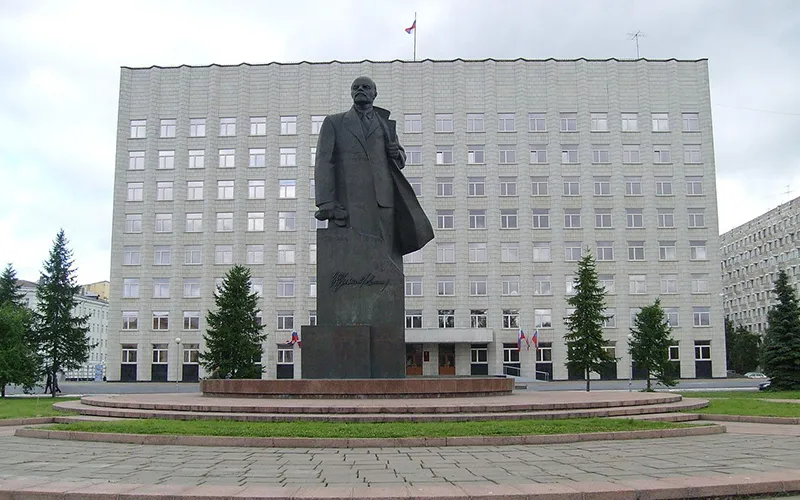 Northern State Medical University
Northern State Medical University
The Northern State Medical University was founded in the year 1936 and it is situated in Arkhangelsk. The University is the center of the Medical education in North of Russia. NSMU is authorized by World Health Organization (WHO), ECFMG (USA), and Medical Council of India (MCI). The students are eligible for MCI, USMLE (USA) or PLAB (UK) exams after completing their studies from NSMU. Presently, there are around 5500 students studying in North State Medical University. The University has up-to-date equipments such as computers, films and video aids, and other modern appliances. At NSMU, there are 55 departments. Out of these 55 departments, 27 of them are clinical based and are known to be the best clinics of the city. Since NSMU has good international relations, it takes an active part in the work of the medico-ecological program of Barents Region brings on swapping of specialists with the leading educational institutions all across the globe.
Faculty of General Medicine
Faculty of Pediatric
Faculty of Nursing
Faculty of Postgraduate Education
Faculty of Pharmaceutical
Northern State Medical University has 3 hostels within the territory of the University. One accommodation can be shared by 3-5 people depending upon the rooms' size. Each floor has 2 kitchens where students can cook on their own. The continental food is available in the canteen (Indian, Malaysian, Chinese and Arabic cuisine). The hostels are completely under 24 hours Security Surveillance.
This University has all the possibilities for students and lecturers to realize their aspirations. There is a dance group called "Youth" in which there are many dance forms such as; pop dance group, a show-ballet, an amateur theater, and a break dancing group.
Also, there are various sports centers and fitness clubs. There is football, ice hockey, skiing, bicycle, tennis volleyball, aerobics, martial arts, and much more. It is probably the best place for refreshing jogging along the banks of the North Dvina River.
Direct Admission for MBBS in Russia is now available in Northern State Medical University. Contact Rus Education and apply now.
First Year
Second Year
Third Year
Fourth Year
Fifth Year
Sixth Year
5,500$
5,500$
5,500$
5,500$
5,500$
5,500$
Total Fee
33,000$
NOTE: The above-mentioned fee structure is the final amount to be paid by the student to Rus Education. This fee package includes Tuition fee, Hostel accommodation fee, medical insurance, remuneration to the center, MCI coaching for the complete duration of the course, airport transfer to the university, a phone call to parents on arrival in the university, study material in English Language, documentation of the student in the university, free translator to facilitate, and other services.