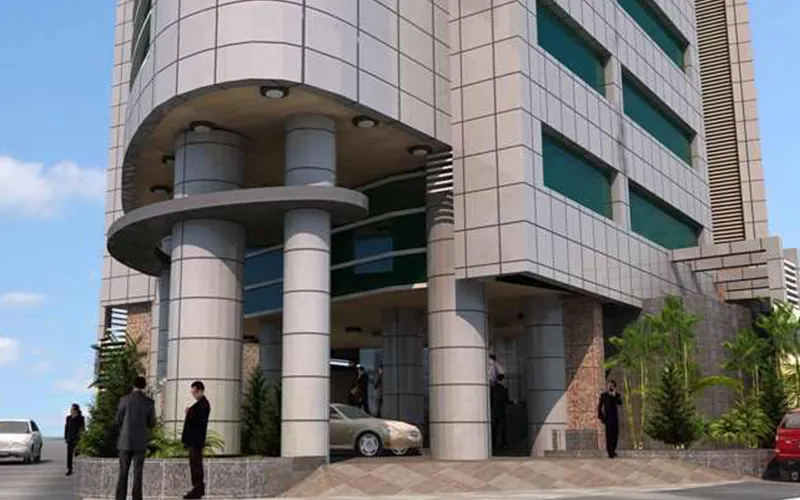 Sirajul Islam Medical College & Hospital
ABOUT UNIVERSITY
Dr. Sirajul Islam Medical College (SIMC) is one of the known medical colleges offering MBBS in Bangladesh at an affordable cost. The College was established in the year 2011 and is located in Maghbazar, Dhaka.
Dhaka University affiliated it as a constituent college. One year internship is mandatory for all medical graduates after completion of the 5-year medical program. The college is recognized by the Bangladesh Medical & Dental Council (BMDC) and the Ministry of Health & Family Welfare. The degree awarded by Dr. Sirajul Islam Medical College & Hospital is recognized by various medical council bodies such as MCI (Medical Council of India) and other medical council bodies. Medical graduates from Dr. Sirajul Islam Medical College & Hospital are eligible to practice their medical career in any country in the world, after qualifying the FMGE of that country.
The college has a 12 storied modern academic building along with a 500 bedded hospital at the heart of the Dhaka city.
Faculty of General Medicine (MBBS)
Faculty of Surgery
Faculty of General Dentistry
Faculty of Physical Medicine
Faculty of Cardiology
Faculty of Radiology & Imaging
Faculty of Psychiatry
Faculty of Gynecology and Obstetrics
Dr. Sirajul Islam Medical College offers modern hostel accommodation with fully furnished room. The rooms are offered on a twin sharing basis of the same genders. The facility of central heating and cooling along with laundry facilities is available for all students. There is a common room with a TV on every floor so that students can enjoy their leisure time.
Indian food is easily available in the hostel mess. The hostel is under the supervision of wardens, to ensure the safety and security of students, especially girl students.  
The College gives students to actively participate in various humanitarian services such as free blood donation and free medicine supply for poor patients, relief works during natural calamities such as cyclones, floods, epidemics, etc.
The college believes in the holistic development of every student and persuades students to participate in various activities such as debates, student exchange programs, cultural activities, sports events, and tournaments, etc.
Total Fee(For 5 Years)
First Year Fee

Remaining Amount to

be Paid at Installment

Basis as Per College

Hostel/Fooding Fee
$40000(Only Tution Fee)
$19000
$21000/-

Hostel Fee-50$ Per Month

Mess Fee-50$ Per Month
NOTE: The above-mentioned fee structure is the final amount to be paid by the student to Rus Education. This fee package includes Tuition fee, Hostel accommodation fee, medical insurance, remuneration to the center, MCI coaching for the complete duration of the course, airport transfer to the university, a phone call to parents on arrival in the university, study material in English Language, documentation of the student in the university, free translator to facilitate, and other services.