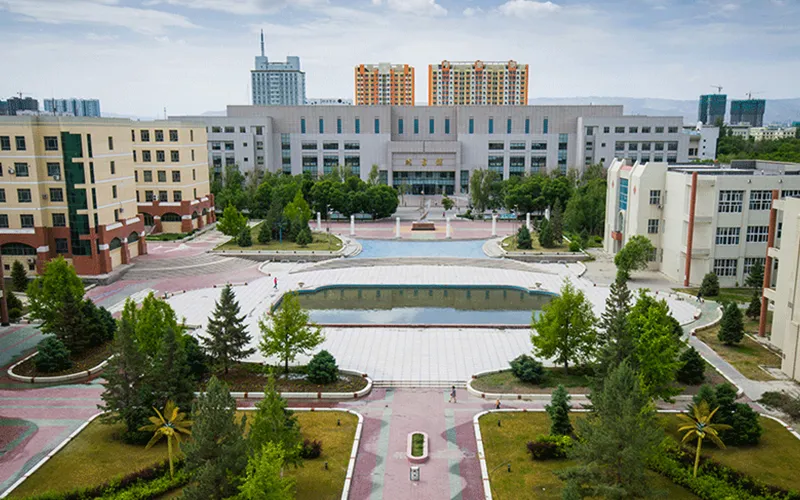 Shihezi Medical University
About University
Shihezi Medical University is an advanced yet comprehensive University, situated in Shihezi. The Garden City is situated by the river of Manas on the Northern foot of the Tianshan Mountains in Xinjiang. In August 2000, the Central Government designated the university as a key institution to develop in Northwestern China. Shihezi University was ranked among the key constructed university under the "211 project" in December 31, 2008.
Shihezi Medical University proposes ten specialties in the field of Agriculture, Engineering, Economics, Education, History, Law, Medicine, and Trade and Management, Literature and Arts, Sciences. The University consists of 20 colleges which provide 66 Bachelor degree programs, 52 Master degrees, 5 specialties that enroll on-the-job-teachers for master degrees, 4 doctorate degrees, 2 post-doctoral mobile stations and 1 post-doctoral scientific work stations.
The University has collectively build up graduate education bases with Peking University and Tianjin University, as well as a program for culture- oriented quality-education for Chinese University students. The university has 11 disciplines of Xinjiang Uygur Autonomous Region (XUAR), the Xinjiang Production and Construction Corps (XPCC), and Ministry of Agriculture, 3 key laboratories co-constructed and supported by the Ministry of Education, the Ministry of Science and Technology, and the XPCC, it has 2 key laboratories of XPCC, 2 key bases for art and scientific research and 24 graduate schools and research centers. The university has become one of key scientific research bases of XPCC and XUAR.
The University is known to have 2,607 number of faculty which includes 1,527 full-time teachers, 450 associate professors, 152 professors, and 2 specially-engaged academician of the Chinese Academy of Engineering. Every year, the university engages over 10 foreign experts and teachers. The students of the Shihezi Medical University come from about 31 regions and provinces. Till now, the total number of enrolled students are 30,032 that includes 21,989 undergraduates, 1,906 postgraduates and 245 international students from about 8 countries, such as, Pakistan, Kazakhstan, Russia, South Korea, the United States, etc.
This University is well-equipped with the up-to-date scientific research and teaching facilities. It has a fully-equipped library, a great gymnasium, a multi-functional stadium and modernized teaching buildings. The University covers 1,870, 000 square meters. It has 950,000 square meters of building, and the area of its laboratories is 170,000 square meters .The library has a collection of 2,900,000 Chinese and foreign books and periodicals, and is only one model project in Xinjiang, as university digital libraries in State High-tech Project 863.There is also a book collection spot of UN's Food and Agriculture Organization (FAO) in it.
MBBS Fee of Shihezi Medical University, China
Fees 1st year
Hostel Per Year
Onetime Charges
Misc. Charges(per year)
Total 1st year charges
Total 2nd to 5th year
Total 5 years Fee
RMB
In Rs.
RMB
In Rs.
RMB
In Rs.
RMB
In Rs.
RMB
In Rs.
RMB
In Rs.
RMB
In Rs.
30000
300000
5000
50000
1000
10000
1700
17000
37700
377000
36700
367000
184500
1845000
1 RMB= Indian 10/- (Approx. For calculation purpose). →Rate is used for calculations purpose → the student has to pay as per the rate from time to time & as mentioned in admission letter. →Food Expenses as per individual students need →One time charges & Misc. Charges include physical Examination, Registration fees, health Insurance, Books & study Material,Residenc Permit. →The Fees Structure may change as per direction of the university form time to time. →Hostel Charge depends on the available rooms/accomation type.→Though due care is taken while perparing this fee structure chart there may be changes in the fees depending on the circumstances and university updates, kindly confirm the university details and fee details form you reliable sources, →Before leaving for China the student is needed to convert the first year expenses to be paid to Universityes in RMB through Rus Education..
NOTE: The above-mentioned fee structure is the final amount to be paid by the student to Rus Education. This fee package includes Tuition fee, Hostel accommodation fee, medical insurance, remuneration to the center, MCI coaching for the complete duration of the course, airport transfer to the university, a phone call to parents on arrival in the university, study material in English Language, documentation of the student in the university, free translator to facilitate, and other services.