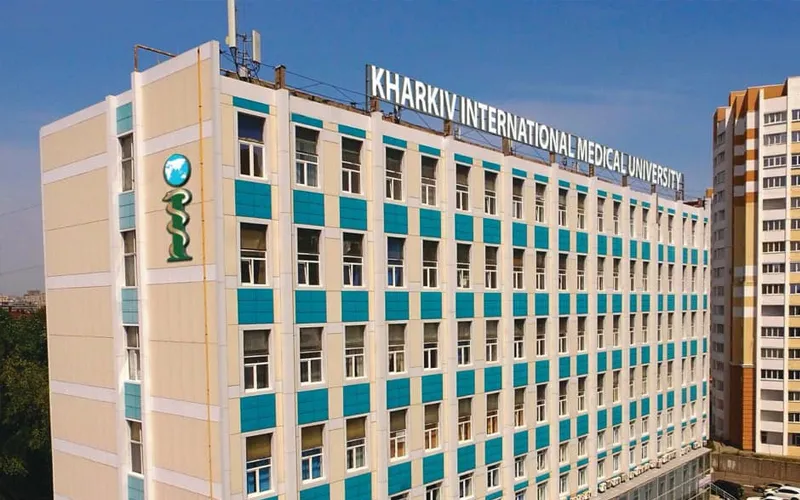 Kharkiv International Medical University
ABOUT UNIVERSITY
Kharkiv International Medical University is the self-financed private and leading institution, established in Ukraine, licensed by the Ministry of Education and Science of Ukraine. It was the first international medical university of Ukraine established in the 19th century, to provide higher education in various domains, specifically medicine. The University is among the Top Ukrainian Medical Universities, which is recognized, accredited and accepted in the list of The General Media Council (GMC), Foundation for Advancement of International Medical Education & Research (FAMER), the International Medical Education Directory (IMED), the Association for Medical Education in Europe (AMEE), the World Health Organization (WHO), and the Media Council of India (MCI). Enrolled students are not only suggested to focus on studies, but also to attend scientific conferences across Ukraine & beyond, gather practical experience of examining patients, medical treatment and travel during student exchange programs. It is quite popular on the international level as every year large amount of international students get enrolled in the University from different countries like Eastern Europe, China, Mongolia, India, Africa, etc. The degree issued by the university are recognized globally. The University is the unique combination of brilliance in education and affordable fees.
General Medicine (MBBS/MD)
Dentistry (BDS)
Nursing
Students at Kharkiv International Medical University campus, experience an amicable educational & cultural life. Various activities are organized for them like examination of patients, working at various radiation X-Ray, Infra-red, Ultra-violet rooms & biochemical research facilities and much more interesting subjects.
In addition to it, students are offered a rich cultural experience where all prominent festivals of different countries are celebrated within the university campus.
Tution Fee

(In USD)

Hostel Fee

(In USD)

One Time Charges

Total Charges 

(Payable by Students)

4000$/Year

 Hostel 6=800

Hoastel 4=1000

 Hoastel 5=1300

 Otakara Hoastel =15000

 

2400$

 Hostel 6=7200

Hoastel 4=7400

 Hoastel 5=7700

 Otakara Hoastel =7900
NOTE: The above-mentioned fee structure is the final amount to be paid by the student to Rus Education. This fee package includes Tuition fee, Hostel accommodation fee, medical insurance, remuneration to the center, MCI coaching for the complete duration of the course, airport transfer to the university, a phone call to parents on arrival in the university, study material in English Language, documentation of the student in the university, free translator to facilitate, and other services.