Rus Education in association with the Russian Centre of Science and Culture, Culture Department of Embassy of Russian Federation in India, is again organizing the August Edition of Russian Education Fair 2019 for all the NEET qualifiers who were not able to secure an MBBS seat in Indian Medical College and are planning to study MBBS Abroad. 
Rus Education's this initiative, aims to reach out to the maximum number of NEET qualifiers across Assam, North-East region, Kolkata, and Maharashtra, by giving them the opportunities to become a globally recognized Doctor through Russian Education Fair- August Edition.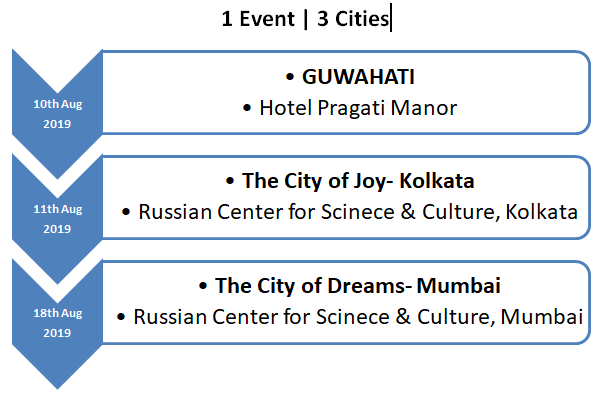 The August Edition of the Russian Education Fair aims to facilitate all the NEET qualifiers who are giving up on their dream of becoming a qualified Doctor, with the best opportunities they can select in order their dream into a reality.
The Fair will exhibit Top government MCI approved Russian Medical Universities along with their direct university representatives. This Fair is a free platform for all the students to get the answer to all their queries related to MBBS in Russia apart from that students can enroll on spot in the government medical of Russia without any processing fee.
Not only students but this expo will give opportunities to anxious parents to get all their doubts addressed by the expert student advisors of Rus Education and university representatives related to the living expenses of students in Russia, future prospects of pursuing MBBS from Russia, and other such relevant queries. 
The Expert student advisors of Rus Education will provide complete guidance and assistance in selecting the best government medical university as per the student's suitability. Not only this, they will be given complete support related to Passport and visa assistance and in the documentation process.