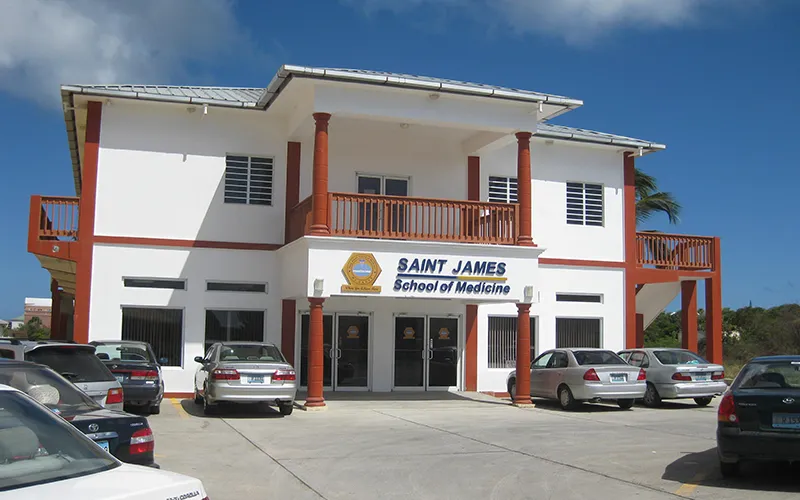 Saint James School of Medicine
About University
Saint James School of Medicine is an international medical school located in Caribbean. The University has two campuses on the Caribbean islands of Anguilla at the St. Vincent and the Grenadines. The students study Basic Sciences at one of the Caribbean campuses. After that, he/she can study Clinical Sciences through a clinical rotation program at the affiliated hospitals in the United States.
Saint James School of Medicine was established in the year 2001 by a consortium of physicians and medical educators from universities in the United States and Europe. Thousands of students have graduated from SJSM since the school was founded. Each year, there are more than 1,000 enrollments of students who want to study MBBS in Caribbean.
SJSM offers a high-quality, affordable medical education to the students from all across the globe. The curriculum at Saint James prepares students for the USMLE and graduates from this University are eligible to practice as physicians in the United States as well as Canada.
Pre-Med
Basic Sciences
Clinical Sciences
SJSM Customized MD Program
Medical Research
The students are provided with individual attention, small classes, and personal support. In the campus of Anguilla, the old students have introduced a Buddy Program for new students to make them feel comfortable.
The other campus, Saint James St. Vincent is newly built campus in Caribbean. The staff members of this medical school are very supportive. Also, the faculty members offers one-on-one guidance, and peer support networks so that they can help their students in every way. The faculty of this medical school is highly-qualified and highly experienced.