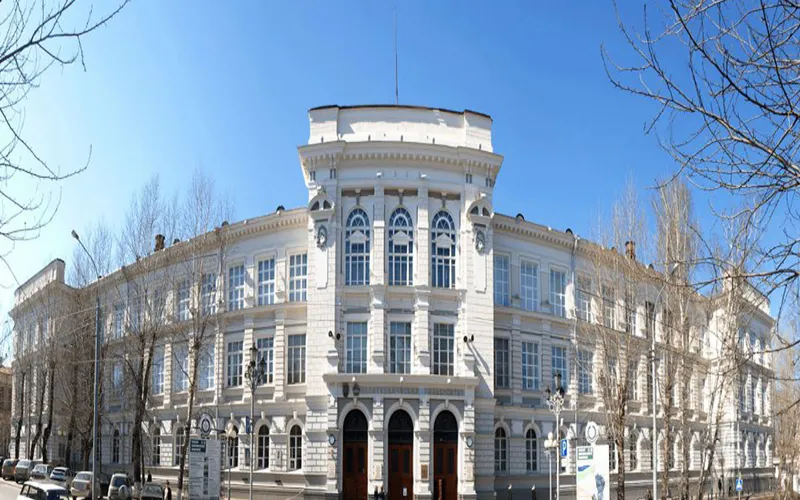 National Research Tomsk Polytechnic University
About University
Tomsk Polytechnic University (TPU) was founded in 1896 as Tomsk Technological Institute of Emperor Nicholas II. It is the oldest engineering higher school in the Asian part of Russia. It has become an alma mater for generations of graduates, brilliant researchers, inspiring political and public figures, skilled teachers and excellent engineers.
It has had a big impact on advanced engineering education, innovative creation of resource-efficient technologies, integration of academic and research activities.
University has attained many rankings; some of them are-
Ranked #373 (position in the world) and #10th (position in Russia) by the QS World University Rankings, 2019
Ranked #39 (position among BRICS countries) and #10th (position in Russia) by QS World University Rankings, 2019
Ranked #285 position in the world in Engineering & Technology subject area
By QS World University Rankings, 2019
Ranked at #5th position in Russia by Times Higher Education World University Ranking, 2019, etc.
University comprises of 18 divisions, 10 Research & Engineering Schools, 3 Research and Educational Centers, 1500 Academic Staff and 12, 217 students.
Tomsk Polytechnic University offers a big variety of different programs, including Master-degree programs in English, Pre-University courses, Russian Language course and Winter/ Summer school of Russian Language and Culture.
It holds the 28% of international students from 48 countries across the globe that makes it quite popular. TPU established the international collaboration with 90 international Universities from 25 countries for academic exchange programs. More than 1000 cooperation agreements and Joint projects are being conducted by the University.
School of Earth Sciences & Engineering
School of Energy & Power Engineering
School Nuclear science & Engineering
School of Advanced Manufacturing Technologies
 School of Engineering Entrepreneurship
 School of Core Engineering Education
University provides accommodation facility to all its students on campus in its 15 residence halls. Out of which, it has separate halls of residences for International students. Rooms are fully-furnished and equipped with electric ovens, a dining table, sink, curtains, fridge, a wireless connection and other basic amenities. Entire campus is under CCTV surveillance and measures for safety & security are taken care of. Laundry room and international student center are located on the ground floor.
Campus has 29 academic buildings, 1 stadium, 1 swimming pool, 1 skiing center, 1 science park and much more.
TPU Museums showcase the long-standing traditions in educational, scientific, and cultural fields of the University activities.
University has opened up a new sports complex for the students to enable them in performing ample sports activities. It includes well-equipped gyms, swimming pool and other healthcare facilities.
TPU also has a separate International student department for resolving their queries, Center for Volunteer Services and Social Activity, and Medical Center.
University has a vast Engineering library comprising of 2.6 million books and journal material.