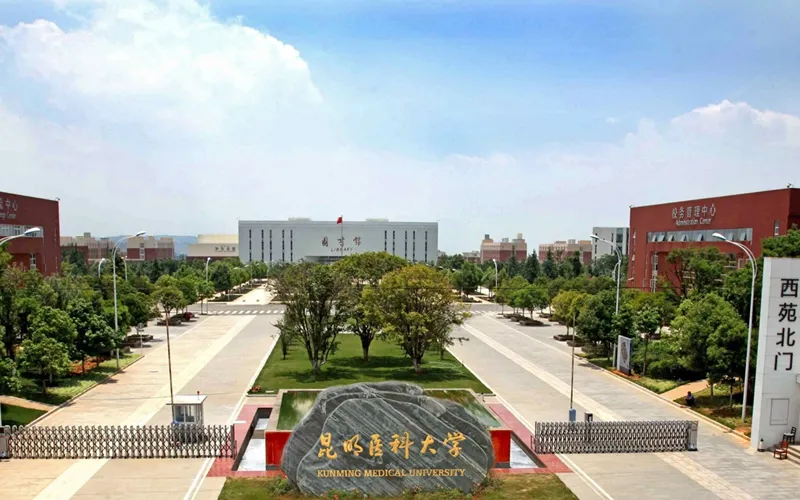 Kunming Medical University
ABOUT UNIVERSITY
Kunming Medical University, already known as Kunming Medical College, is a medicinal school situated in Kunming City, Yunnan Province, China.
The college ground involves an area of 125.4 hectares. It has around 15,000 understudies, of which more than 1,400 are undergraduate. The University has a staff of 6,000, and more than 1,150 are educators and partner teachers.
KMU has 13 schools, offering 15 Bachelor's Degree programs, 34 Master's Degree projects, and 1 Doctor's Degree program. It has 9 subsidiary healing facility centers, 9 showing clinics, 39 rehearse doctor's facilities, 6 preventive prescription practice destinations, 4 pharmaceutical practice locales, and 2 optical practice destinations. The greater part of this gives KMU understudies a steady considering and rehearsing condition.
With an accumulation of about 100,000 books, the college library has been assigned as Yunnan's Central Sharing Library Network of National Literature. It is likewise a First-class Repository for China's Medical and Academic Literature. KMU is a National Clinical Medicine Trial Center, and Yunnan Provincial Expert Testimony Center.
School of Basic Medical Sciences
 School of Clinical Medicine
 School of Clinical Oncology
 School of Stomatology
 School of Forensic Medicine
 School of Nursing
 School of Public Health
 School of Pharmaceutical Science
 School of Humanities and Social Science
 Biomedical Engineering Research Center
 Scientific Research Center
 School of Continuing Education
 School of Advanced Vocational Education and Training
 Haiyuan College
 Institute of Health Science
 Institute of Neuroscience
 Institute of Higher Medical Education
 Clinical Skill Training Center
 Yunnan Key Laboratory of Pharmacology for Natural Products
Fees

1st Year

Hostel

Per Year

One Time

Charges

Misc Charges

Per Year

Total

1 Years

Total 2nd Year to

5th Yaers

Total

5 Years

30000 RMB
5000 RMB
1000 RMB
0
36000 RMB
35000 RMB
176000 RMB
1RMB=10 Indian Rupees(Approx for Calclation Purpose)
NOTE: The above-mentioned fee structure is the final amount to be paid by the student to Rus Education. This fee package includes Tuition fee, Hostel accommodation fee, medical insurance, remuneration to the center, MCI coaching for the complete duration of the course, airport transfer to the university, a phone call to parents on arrival in the university, study material in English Language, documentation of the student in the university, free translator to facilitate, and other services.