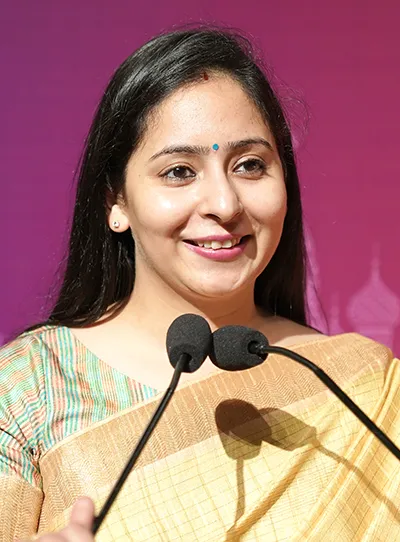 Ms. Priya Malhotra
Assistant Director
I positively feel that empowerment of students can only be accomplished with the right kind of information. I hope that one-day education in our country would be just like democracy- for the students, of the students and by the students. I want all the young minds of India to stay true to themselves and committed towards their passion for becoming a successful doctor. Nothing will beat you if you have the zeal to achieve it. Do good to the people and to the country and I assure you, that it will definitely be going to come back to you in the form of endless and satisfying happiness.

A post-graduate in English and Communication studies, Ms Priya Malhotra brings in meticulousness, eye for detail and process to Rus Education. With more than a decade of experience, she loves blending her efforts and passion with a bunch of like-minded people at Rus Education.
An experienced and enthusiastic researcher who worked on multiple projects which ensure affordable and quality medical education to all Indian medical aspirants heading to Russia, her process-driven unique approach made her a sought after researcher on various projects.
Ms Malhotra has been a Lecturer of English & Communication at Trinity Institute of Professional Studies and her old-school energy makes her lovable among her students. She has extensive knowledge in dealing with young and enthusiastic minds. Therefore, this experience of her makes her go the extra mile and thus brings urgency and empathy to Rus Education approach on student queries. Being appointed as an Assistant Director, she always assures that every student inquest is acknowledged in the shortest possible time with the eminent possible detail with no compromises and alternatives.
With a strong desire to travel, she has been to endless places to keep her travel spirit alive.