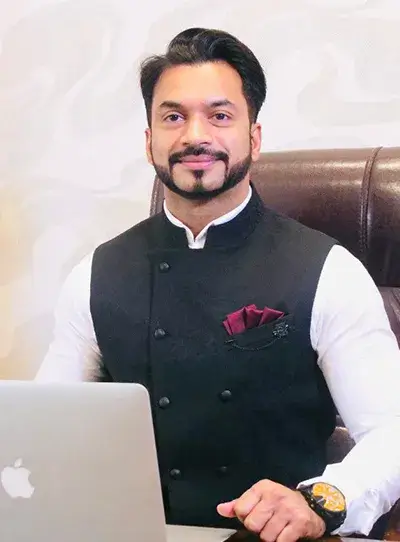 Mr. Syed I. Rigan
Managing Director (MD)
Education is a pathway to a student's bright future. It is for this reason that I want to encourage the young and energetic medical aspirants to pursue MBBS from Russia to become a doctor. I want to ensure that we at Rus Education create a smooth and proper service to support the students from the beginning until graduation time. I want to encourage the students to never lose hope but stay committed. Become a doctor who is ready to face all the challenges and change the healthcare system for the better, make it more affordable, accessible, and inclusive.

Mr. Rigan Syed, a talented and enthusiastic person, graduated with a Master's degree in Business Administration from the Institute of Management Studies, Noida.

For more than a decade of working with Rus Education, he aims at creating a smooth and transparent service to the medical aspirants who want to pursue MBBS from Russia.
With his dedication and hard work, he is assigned as the Managing Director of the organization. He always makes sure that every students' concerns are acknowledged and resolved.
With his passion for sports, he played an important role in building up the extracurricular activities in the Organization. He has also contributed towards the extracurricular and recreational activities of the universities which the organization has collaborated with.