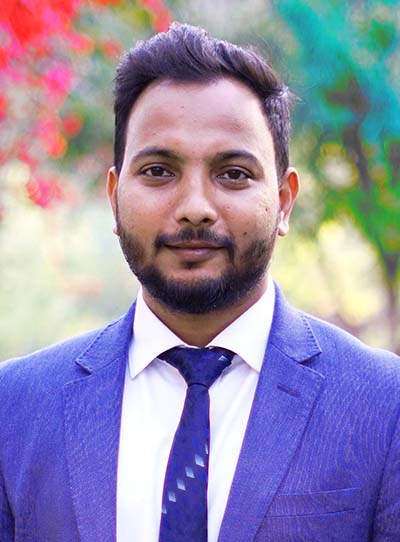 Mr. Pawan Kumar
Assistant Director
A charming and optimistic personality, Mr Pawan Kumar, is responsible for constantly engaging with students to ease their experience abroad. His problem-solving skills and spontaneity in the dealt with the concerns of students in every possible aspect makes him a go-to person for all.

At Rus Education, he heads the operations departments and is responsible for overlooking all the official requirements, such as getting a Visa, admission letter from the university, managing student's departure, their stay at the hostels, getting all the official documentation and formalities done in Russia, travelling back to India for the semester breaks, parents going to Russia to meet their children, getting the clinical rotations done in the hospitals of their choices, canteen facility, and so on.
As a major in Computer Applications, he ensures that all the work is done with absolute efficiency. He is the point of contact for all the students. He mediates between the universities and the students. He also overheads the student coordinator cell at Rus Education and aims to resolve all the kids of the queries and concerns for the students as well as parents.
He undertakes all the requirements of the students in Russia into considerations and provides immediate solutions. He is an inspiration for a hard, efficient and effective working style for all the team members.